BARNSLEY man Scott Ledger is preparing for the biggest game of his officiating career on Saturday, when he will be one of the assistant referees for the FA Cup final between Manchester City and Manchester United at Wembley.
The Royston man, 46, has been running the line in Premier League games for 14 years.
Ledger told the Chronicle: "It will be the biggest game I have had.
"You can only do the cup final once.
"It will be a huge game, especially a Manchester derby.
"I have done the Manchester derby seven times. Three times at the Etihad and four times at Old Trafford.
"I was a reserve assistant referee for the Community Shield in 2011 at Wembley but this is different."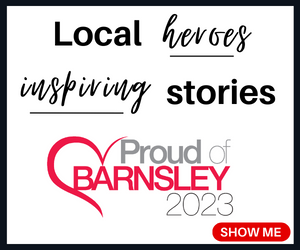 Ledger joined the army in 1997 but, after being stationed in London then Germany, suffered a major shoulder injury playing in an armed forces football match and left the army in 2002 following several operations.
His arm was still in a sling when he watched Royston Ring'O'Bells play in the Barnsley Sunday League but stepped in to referee after the scheduled official did not turn up.
That was the start of a journey up the football leagues, initially combining his role with a job as a postman before turning professional.
"I have done more than 450 Premier League games so hopefully I will get to 500 quite soon.
"Some go on to their late 50s so I just want to do it as long as I can."
Ledger will follow in the footsteps of fellow Barnsley official Darren England, from Little Houghton, who was an assistant referee for the 2015 FA Cup final.
England then became a referee and worked his way up to the Premier League again. Ledger says: "Darren has moved on to being a really experienced top Premier League referee now and I have no doubt he will do the FA Cup final as a referee."
Ledger is hoping that refereeing decisions are not the centre of attention for the FA Cup final.
"The ideal scenario is that no one is speaking about you.
"It helps that we have VAR which is a wonderful addition.
'The majority of the time it stops you making a mistake."