An A to Z review of Barnsley's 2022/23 season.
A FOR ALMOST
When Josh Windass' header hit the back of Barnsley's net at 5.38pm on Monday, May 29, a season which had started for some players and staff in the first week of June the previous year was finally over.
It was the most agonising way imaginable to lose a play-off final, with even a penalty shoot-out at least less shocking and brutal because you know someone will miss at some point.
While the Owls celebrated with the trophy and their fans, the Reds could hear the music and cheers as they sat in a desolated and tearful dressing room. They were so, so close to a promotion that no one was predicting a year ago but the reaction from the fans at the final whistle shows the club is now in a much better place
B FOR BOSS
'F*** off back to Cheltenham' shouted a Barnsley fan from the away end to Michael Duff after an opening day defeat in Plymouth on July 30.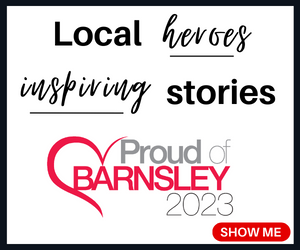 He jokes that he did in fact do that because he lives in Cheltenham, but he was soon turning the Reds from a broken relegated group of individuals into regular winners with a real togetherness and organisation to match their clear ability.
He had to stop pre-season training three times and ask the players what they were doing, but he eventually got them working the way he wanted, they bought into it, and it worked superbly.
Reds fans will now be hoping he does not 'Foxtrot Oscar' to another club this summer as his departure would be a bigger blow than any player sale. The belief currently is that he will stay and continue the fine work that earned him three Manager of the Month awards. He is a tactically-astute, level-headed, likeable young coach who appears to have a bright future – hopefully at Oakwell.
C FOR COMEBACKS
One thing Barnsley will need to get better at for next season is reacting to conceding the first goal in games.
They only took three points from losing positions all season which is the fewest of any club in the top four divisions of English football. Those three points were in draws at Ipswich in August, Portsmouth in February and MK Dons in April, while they have not scored an equaliser at Oakwell since 2021.
Strangely, one of the other clubs who did not come from behind to win this season, Championship Coventry City, also made a play-off final.
Duff admitted they must emotionally react better to going behind but said he was seeing signs of that towards the end of the campaign.
It must also be said that, on the 29 occasions they took the lead in league games, they won 26 – with the exceptions behind draws at home to Port Vale and away at Accrington and MK Dons.
D FOR DATA-DRIVEN
It has now been nine years since the late Patrick Cryne decided to take a more active role as club owner following a relegation and focus on developing young players while beginning to use data-driven recruitment championed by his son James.
There have been plenty of successes, failures and deviations from the model since then – with baseball icon Billy Beane briefly involved – but the general feeling is that many of the best signings Barnsley have made in the last decade have been through Cryne's method.
James is now on the board and a minority owner, with most of the day-to-day work at Oakwell done by a team including Harrison Modeste and Matt Trevillion.
They attend the games, speak to new signings about how the Reds can improve them and meet regularly with the first team staff.
Barnsley have re-committed to that approach this season following the ousting off the board of Paul Conway who went away from it when acting chief executive in the summer of 2021.
The signing of Luca Connell is the big success of this season, with apparently no other clubs at Barnsley's level realising the gem available north of the border.
They will look to find more future stars using that method this summer.
E FOR EXITS
When Barnsley began their pre-season with an unusually early friendly at Worksop Town on June 25 last year, who wasn't playing was of as much interest as who was.
Captain Cauley Woodrow had been sold to Luton Town days earlier, the start of an expected firesale to plug the £7-8million shortfall after relegation.
Carlton Morris and Michal Helik were among a group of players sitting on the grass next to the dugouts, apparently sidelined with injuries, while Callum Styles was still returning from international duty but Callum Brittain captained the Reds and scored.
In the coming weeks, Morris and Brittain were sold to Luton – who would reach the Premier League – and Blackburn respectively for more than a million pounds each. Helik – who played in a friendly but was never deemed fit enough for league games – and Styles, who started the first eight matches, left on deadline day for Huddersfield permanently and Millwall on loan respectively.
There had been speculation over the future of Mads Andersen and Brad Collins as well during a distracting and difficult window.
Once it was shut, Duff knew his squad and could begin turning them into promotion contenders.
Duff has said the 'chaos' last summer was the main reason the Reds didn't finish in the top two.
F FOR FANS
Barnsley fans went into this season disillusioned to say the least. After watching their side almost reach the Premier League at home on television during the Covid-19 crisis, they returned for the worst season in most of their memories.
Along with poor recruitment of players and coaches, the chairman had been in talks with other clubs about leaving Oakwell while two sets of owners were suing each other. Some fans were heartened by the change in the board last May while the vast majority warmed to Duff instantly and could see improvements on the pitch.
Although the away support was very good, there was still a subdued atmosphere in the Oakwell stands into 2023.
It came to a head when they went 3-0 up after 19 minutes against Accrington in January and, in Duff's words, you could hear a pin drop.
He challenged the home fans to be noisier and, the next game after Max Watters was sent off against Cambridge, the ten men were roared on to a battling win. That proved the turning point, with attendances and noise levels rising from then on. The Reds fans were outnumbered two to one at Wembley but produced superb support.
'We've got our club back' is an overused cliche but, to a large extent, it is applicable here.
G FOR GAP
The gap between League One and the Championship is substantial – with relegated clubs usually having some advantage.
Even with all the summer sales and the financial restraints caused by relegation, the Reds were still able to bring together one of the best squads in the division. That is not to take anything away from Duff, his staff and players who have worked wonders.
But the likes of Mads Andersen and Brad Collins – who has not even been playing since February – have been top performers in their positions in the Championship so would obviously excel in League One.
They have been able to re-introduce high-quality players like Luke Thomas and Herbie Kane who were loaned out last season.
The likes of Liam Kitching and Jordan Williams have proved why they were brought to the club after inconsistency in the Championship was followed by good League One seasons
Along with some decent recruitment, plus excellent man-management and tactics, Duff had the raw materials to put together a team that is more talented and effective than the majority of third tier opponents.
H FOR HEX
The Reds announced cryptocurrency HEX as their front of shirt sponsors at the start of the season, but were forced into a U-turn within a week when homophobic tweets emerged from HEX representatives.
They briefly wore Barnsley Hospice's logo on their shirts before splitting the sponsorship into chunks for local firm Rapid Response, non-alcoholic beer company Athletic Brewing and US Mobile who will sponsor them for all of next season.
Meanwhile, HEX have since sponsored non-league Dorking Wanderers.
I FOR INJURIES
The Reds suffered with a series of injuries in the first half of the season, as they did during their relegation campaign.
Each week it seemed as though someone else was ruled out. The vast majority were impact injuries from training or matches which are seen as an unavoidable occupational hazard of being a footballer rather than muscle problems which can sometimes be prevented by better preparation and management.
For most of the second half of the season, the only players missing have been Matty Wolfe and Conor McCarthy who both suffered long-term knee injuries. Duff has praised the medical department for seeing the squad through a gruelling and stressful period with limited problems.
J FOR JANUARY
The January transfer window had seemed like a make-or-break period for Barnsley's promotion push. The main success was that, for the fourth successive January, the Reds did not sell a first team player, despite bids for the likes of Mads Andersen according to the chief executive.
The three loan players brought in have been successful – with defender Bobby Thomas and Harry Isted superb, while striker Max Watters has not started as often but contributed some important goals.
The three permanent signings – Jon Russell, Barry Cotter and Oli Shaw – have been bit-part players at best, with four starts between them and 605 minutes combined.
But Duff likes to slowly blood new signings into his style and philosophy, while they arrived during an excellent run of form.
Next season will be the true test for them.
K FOR KHALED EL-AHMAD
The chief executive took a lot of the blame for last season's disaster – somewhat harshly since he began his job after the decisive summer transfer window. He clearly made mistakes in the closure of the West Stand and appointment of Poya Asbaghi but it is only right that he receives some credit for this successful season.
It is always difficult to judge the impact of a CEO from the outside, but he has been in a key role during a good campaign.
He appointed Michael Duff and has overseen some shrewd recruitment.
The Swede started to win supporters over by chipping in with swapping fans' tickets over in a carpark kiosk after the East Stand had to close for a game due to wind damage, and clearing the grounds of snow with a shovel later that week.
L FOR LONG CONWAY
There is no doubt that the Reds have been suffering symptoms of 'long Conway'
Paul Conway was ousted from the board along with Chien Lee a year ago but the club is still recovering from the summer of 2021 when the American was acting chief executive.
The Reds are thought to have roughly the 11th biggest budget in League One, but only when you remove the salaries of Obbi Oulare – recently released – and Aaron Leya Iseka whose bloated wages would put them in the top five.
The signing of the Belgians, using a large proportion of the budget, and the appointment of the hapless Markus Schopp set the Reds on course for one of the worst seasons in their history and caused relegation which has led to a shortfall of £7-8million.
M FOR MARTINS
Assistant Martin Paterson and first team coach Martin Devaney have been crucial to Duff's success this season. Duff played with them both and, although he had never worked with either as a coach, they have gelled very quickly as a trio.
Devaney is a Reds legend and had been a coach at the club, including a stint as first team caretaker a year ago, so could add vital insider knowledge, especially at first. But he is more than that – constantly at the side of his former Cheltenham colleague in the dugout and a sounding board for the head coach's ideas.
Paterson – who swapped David Beckham's Inter Miami for Barnsley to move back near his family – watches games from the gantry to get an aerial view and is in contact via an earpiece. He is seen as a talented coach with a bright future.
N FOR NEW BOARD
Some of the pain and humiliation of the relegation was relieved last May when Conway and Lee were removed from the board in a coup.
Neerav Parek, who helped them buy the club in 2017, replaced them as chairman while Jean Cryne – widow of previous owner Patrick – was appointed to the board along with Julie Anne Quay who had been part of a group represented by Conway before turning against him when that agreement ended. The board now seems far more engaged, passionate and aligned with the rest of the club, while investing about £6million in equity.
The founding of a women's team, return of Sunday League finals, and closer engagement with the academy are all positive steps for the community. Conway and Lee still own part of the club but do not have any say in its day-to-day running.
O FOR OCTOBER WOBBLE
In late October, there were major concerns at Oakwell following a run of four games that brought just one point and no goals.
After harrowing losses at Morecambe then at home to Lincoln, which left them ninth with 21 points from 15 games, there was a frank pre-planned quarterly meeting attended by the first team coaches, the chief executive and the recruitment team. It is understood that it was put to the coaches that the Reds were not creating enough chances, with the response being that there had been very little support in terms of incoming attacking players in the summer.
Duff decided to change formation from 3-4-3 to 3-5-2, they beat Forest Green at home and began a run of 65 points from 31 games which was the best in the country during that time.
P FOR PENALTIES
There was shock and ironic cheers when Barnsley were given a penalty when 3-0 up at Forest Green in April. It was a first in 50 league games since Carlton Morris won and scored a spot-kick against Fulham in March last year. Adam Phillips missed it but turned in the rebound.
The Reds feel they should have had several more, such as for the handball on the line by Burton captain John Brayford on Good Friday which was missed by Adam Herczeg. They also saw Devante Cole score at Portsmouth only for Andy Woolmer to rule it out as he had already blown his whistle for a free-kick to Barnsley rather than give advantage.
They conceded five penalties in six games in December and January, with most decisions correct other than the handball against Liam Kitching in Accrington and Mads Andersen's red card at home to Bolton. They were denied another clear penalty in the play-off final.
Q FOR QATAR
One of the many indignities of being relegated out of the Championship was that the Reds had to continue playing in League One and the early rounds of the FA Cup while the top two divisions stopped for the winter World Cup in Qatar.
Barnsley won all four league games while the World Cup was on, including both in a sparse November. Their game at Peterborough was moved to a Friday night to avoid a clash with an England match, which never materialised.
R FOR RECORDS
Whereas last season, journalists and historians were trawling the record books for lowest totals of points, wins and goals – this season some positive records have been broken. Barnsley's 32 wins in all competitions is the most they have achieved in any campaign of their history.
Their run of nine successive home league wins from January until April was the longest in one season for more than a century since 1914/15. Their 86 points was the second highest tally since three points for a win was brought in.
S FOR SCREAMERS
Barnsley scored 20 league goals from outside the box this season. It is the most in the top four tiers in England and the tally was the most in their recorded history with two months left in the season.
Some of the stunners include Phillips' volley at Bolton and free-kick at Cheltenham, where Herbie Kane also scored a superb volley, Nicky Cadden's free-kick against Plymouth and two strikes by Luca Connell.
They have also scored some wonderful team goals such as James Norwood's opener at Cheltenham, the rapid counter-attack against Accrington finished by Jordan Williams and Devante Cole's against Morecambe following a remarkable Kane dummy.
T FOR TACKLES
Barnsley made the fewest tackles in League One this season, having been in the top two for that statistic in the Championship in the previous two campaigns.
It goes against the grain for some of us steeped in the blood-and-thunder traditions of English football which lead us to believe that teams who put the most tackles in must be the most motivated and possibly the most successful.
But, partly due to a drop in levels after relegation, the Reds have had far more control of games this season, enjoying more possession and having to make fewer last-ditch defensive challenges.
They have also pressed less frantically under Duff, waiting longer to start hassling the opposition defence. There have still been some terrific challenges at Oakwell which have got the fans on their feet – specifically Liam Kitching sending Derby's Jason Knight literally head over heels then Bobby Thomas doing similar to Morecambe's Pape Souare.
U FOR UNSUNG HEROES
There is a team behind the team at Oakwell which extends further than Duff and his assistants – from kitmen to cooks and cleaners.
Many of the unusual free-kick routines which have yielded vital goals have been dreamed up by analyst Tom Yeomans, goalkeeper coach Tom Fawdry and Paterson, with Duff delegating that responsibility to them as 'I can't do everything.'
Sports scientist Matt Cook, physio Vikki Stevens and the medical team have earned praised for keeping the squad fit. The groundstaff got games on despite snow.
The summer of 2021 saw a huge amount of change behind the scenes at Oakwell with departures in almost every department. It took time for all the replacements to gel but it now seems to be a well-functioning machine in a positive atmosphere.
V FOR VIDEO ASSISTANT REFEREE
It was definitely not 'VARnsley' at Wembley as Tony Harrington, sitting in his booth with monitors and replays, did not give a clear penalty at 0-0. It seems pointless to bring in that system if it is not going to be used to right an obvious wrong.
That one will hurt the Reds for a while.
W FOR WOMEN'S TEAM
Barnsley last month launched their first professional women's team – building on the success of Barnsley Ladies who won promotion to the fifth tier of English football.
It is not yet clear exactly what the team will be called – there is already Barnsley Women's FC in the fourth tier – or what exactly is meant by the term 'professional'. But they will have more access to facilities and are expected to play some games on Oakwell. It looks a big step forward.
X FOR EXETER
If using this as the X in this list doesn't seem quite right, nor did Exeter calling off their home game with Barnsley three hours before kick-off on January 24 due to a frozen pitch.
The Grecians have apologised and admitted they should have acted before they did, with hundreds of Reds fans already having made the 260-mile trip to Devon.
The Reds have requested a change in the EFL rules to force clubs to make a decision earlier.
Barnsley returned to St James Park to lose 3-1 in March, ending a 12-match unbeaten run including ten wins.
Exeter are the only side to have done the double over Barnsley this season in League One, having ended another good unbeaten run in October with a 2-0 win at Oakwell.
Y FOR YOUNGSTERS
It has been an excellent season for the Barnsley academy. The under 18s won their league – the first time a Reds side has done that under the current system – by 11 points and with a record tally. Managed by Reds legend Nicky Eaden, they also won their play-off final on penalties.
They are seen as a very promising team, many of whom could have big futures. Captain Jono Bland has been called up for Wales under 19s.
Several academy products have made senior debuts. Portugal under 18s star Fabio Jalo, 17, is the leading light, having played seven league games and netted twice in an EFL Trophy tie.
That competition also provided first team debuts for Josiah Dyer, Danny Benson, Will Lancaster, Harrison Nejman, Hayden Pickard and Keegan Hartley. Theo Chapman came off the bench in the FA Cup win over Crewe.
Z FOR ZONAL MARKING
Barnsley generally defend set pieces using a mixture of zonal and man to man marking.
Several players wait on the edge of the six-yard box to pick up runners into their zones while others track men further out.
It has worked as Barnsley have been good at defending set pieces all season.
The only set piece goals they conceded in the first 43 league games were Conor McCarthy's own goal at Derby in August, Morecambe's winner from a long throw in October and Oxford's goal in a 2- l loss to the Reds in February. Ipswich, MK Dons and Peterborugh all netted front post headers from corners in the last three league games.
But the Reds tightened up in the play-offs.