A player by player review of Barnsley's 2022/23 season.
Statistics from league and play-off matches. Starts (substitute appearances), goals
MADS ANDERSEN, 47 games, 2 goals
The captain made the most interceptions in the division while also being in the top ten for clearances and headers won and, more surprisingly, passes.
The Dane, 25, surpassed Arjan de Zeeuw's record of Barnsley appearances by an overseas player.
He has been one of the best centre-backs in the Championship in recent seasons so it was no surprise that he appeared to cruise through some League One games, especially before Christmas.
He has not been perfect, making fairly frequent errors in the second half of the season, but overall he has been solid in the middle of the back three – and was a titan in the play-offs.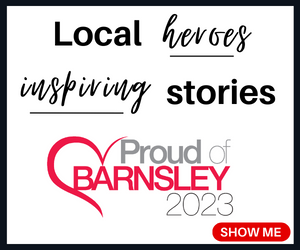 Andersen says he has learned a lot from head coach Michael Duff this season including the 'dancing move' which sees him stand sideways, bouncing up and down like a cricket batter about to face a fast bowler – when anticipating the ball being played forward by the opposition.
With just one year left on his contract, having had four seasons at Oakwell, this summer might be the time the Reds decide to cash in on him, having rejected bids of around £2million.
LIAM KITCHING, 48, 5
You could make a case for Kitching being Barnsley's most consistent defender this season.
After being erratic and hot-headed in his difficult first full season for the club in the Championship last year, he has harnessed his natural aggression and become a very reliable centre-back – playing the most minutes of any Red this season. Duff said he would kick cones and corner flags in pre-season but 'we've taken that out of him'. He has still made the most fouls in the team but he has also shown he is a good footballer, picking out Jordan Williams with countless crossfield diagonal passes which led to goals and chances while also comfortably stepping into midfield or surging forward in attack in the Reds' fluid system. He has been a goal threat, sealing the derby win over Sheffield Wednesday in March then sending the Reds to Wembley with a header against Bolton.
He signed a new deal during the season and is approaching 200 career games at just 23.
JORDAN WILLIAMS, 46, 5
The only player who has experienced this season as well as the 2018/19 promotion campaign and is the longest-serving, having been at the club for five years.
After a series of injuries, and being moved around several positions, Williams has proved his fitness as a near ever-present and established himself as the senior right wing-back.
The 23-year-old has taken more of a leadership role in the dressing room this season – also making sure everyone pays their fines.
He has also made the most tackles of any Barnsley player. He registered his first five league goals – including three in six games in early 2023 – and seven assists.
He is another who only has a year left on his deal and may generate interest from other clubs.
DEVANTE COLE, 43 (5), 15
The striker has surpassed the expectations of most Reds-watchers by the longest distance of any player and completely turned around his Oakwell career.
Cole – who turned 28 last month – scored once in 24 Championship games last season as he was in and out of the 11 then barely used towards the end. But this season has been by far the most prolific of his career as he finished in the top ten in the division's top-scorer charts, netting 16 in all competitions.
All of his goals have come from inside the box and he has gradually turned into more of the poacher Duff wants him to be while his pressing, hold-up play and heading ability have all improved. He has made the most dribbles of any Reds player.
While he has passions outside of football, designing the pre-match clothes Barnsley wore at Wembley, he also has a lot to give on the pitch.
Cole passed 100 games for the Reds recently.
HERBIE KANE, 40 (3), 4
The next Barnsley midfielder loaned out to Oxford should not panic.
Just like Alex Mowatt before him, Kane joined the Us having struggled at Oakwell then returned following a Reds relegation and became a regular in midfield – even if he could not quite emulate Mowatt in gaining promotion.
He is the most fouled player in the squad, and arguably the most intelligent footballer as he often receives the ball with his back to goal and spins superbly into space to open up the game.
Kane is relatively experienced despite being just 24 and has been a very consistent performer on the left of the central three.
He has netted his first Reds goals and added seven assists.
He perhaps did not have his best games in terms of attacking and passing quality in the play-offs but has now shown what he can do for Barnsley.
LUCA CONNELL 40 (2), 2
Signing the midfielder on a three-year deal last summer aged 21 after he had been playing in the Scottish third tier was one of the best pieces of business Barnsley have done in recent years.
The recruitment department deserve credit for finding a real talent few other clubs were looking at and who Duff admits he 'didn't know much about.'
It was obvious from pre-season that he was a serious asset – with crunching tackles, excellent passing and crossing ability.
To anchor a midfield all season at his age – the youngest in the usual 11 – is very impressive and he has the personality of a far older player.
He has made the most 'key passes' which lead to a chance, and netted wonderstrikes at Peterborough and Port Vale.
He and Adam Phillips finished with the joint most assists on nine.
The miss in extra-time at Wembley on Sunday might take some time to get over but he is a mature person beyond his years with a very bright future in the game.
Clubs will be interested but Barnsley should hold out for big money.
NICKY CADDEN, 37 (2), 6
The left wing-back just missed out on back to back promotions after joining from League Two champions Forest Green last summer. After struggling with injuries early on, he has improved significantly throughout the campaign.
He is now solid defensively and has added to his impressive crossing ability a goal threat – scoring six times since February 1.
He missed a game in February due to the birth of his son then three in April after a controversial red card.
He is one of the older players and a strong personality.
JAMES NORWOOD, 29(16), 11
When the striker trudged down the Oakwell touchline after being sent off for an elbow in the August EFL Trophy loss to Lincoln, the idea of him being a key player in a promotion challenge was hard to imagine.
The Reds had tweaked their usual age policy to sign the 32-year-old to add maturity but he had not netted in eight games. Duff, who pushed for his signing, branded him 'idiotic'. But he was not suspended for the league game at Sheffield Wednesday four days later, in which he headed in his first touch to secure a 2-0 win. He has since reached full fitness and, at his best, epitomised the spirit of this team by leading the press, chasing lost causes and rattling defenders. A combative character on the pitch, he has riled up opponents but become popular with the Reds fans.
The 'granddad' of the team, five years older than the rest, he adds experience and also character to the squad. He is the second top-scorer with 11 goals, added four assists and was involved in a lot of goals through good build-up. Triggering the year extension in his deal made total sense.
ADAM PHILLIPS, 29 (9), 8
The disputed Wembley red card was a horrible way to end a fine first season at Oakwell.
The midfielder could have a Goal of the Season competition to himself. He opened his account with a magnificent volley in the FA Cup at Bolton then became a regular scorer, curling in a fine free-kick at Cheltenham and scoring vital goals from the edge of the box at home to promotion rivals Derby and Plymouth. Despite starting just 26 of the 46 league games, he finished with eight goals and nine assists from midfield.
He signed on deadline day in the summer window from Burnley and initially struggled in a front three before excelling in a 3-5-2 on the right of central midfield. Duff has been keen to make him more than just a long-range goal merchant, with his ball-winning and all-round midfield play improving throughout the season.
BRAD COLLINS, 26
A strange season for the goalkeeper, who was one of best stoppers in the Championship before being relegated last year.
He barely did anything wrong but was beaten by a high proportion of the few shots he faced – mainly due to good finishing during a freak run. He picked up an injury which took him out of the team in February, with January signing Harry Isted excelling in his absence. Both of their futures are unclear but it may be time for Collins to leave after a fine four-year stint.
BOBBY THOMAS, 25, 3
When Tom Edwards had to return to Stoke with an injury, Barnsley moved quickly to exploit a release clause in Duff's former Burnley under 18s defender's loan deal at Bristol Rovers.
The Gas manager Joey Barton criticised his performances after the move and said they had 'had enough of him.'
But he has been very good for Barnsley – generally excellent defensively on the right of the back three while adding three goals and three assists to significantly improve their set piece threat.
He had a difficult time in March when his grandmother died on the morning of the loss in Exeter in which he scored then conceded a penalty.
He also netted in the next game against Morecambe and revealed a t-shirt emblazoned with the message 'sleep tight Nan.'
There was a buy clause in his loan deal but it was contingent on promotion, so it is unclear if the 22-year-old will return.
HARRY ISTED, 22
The goalkeeper was loaned in from Luton as back-up to Brad Collins, because Jack Walton was going in the other direction.
The 26-year-old had played just three professional league games in his career.
But he soon added to that tally after Collins picked up an injury in February, with a string of fine displays as he registered 13 wins and nine clean sheets.
He made a magnificent save in the home league win over Sheffield Wednesday then produced more heroics against them on Sunday.
He has been released by Luton and has said he would like to stay at Barnsley.
ROBBIE CUNDY, 17 (8), 2
The centre-back was substituted at half-time on his debut at Plymouth, having struggled badly.
He was back in the team by September and produced one the best individual performances of any Barnsley player this season in a 2-0 win at Hillsborough. He netted at his former club Cambridge as well as a late winner at home to Fleetwood, followed a few days later by a calamitous error in a home defeat to Bolton.
He has mainly been back-up to first Tom Edwards then Bobby Thomas, often reduced to a cameo role to head away long balls in the last ten minutes as a substitute. He missed a lot of 2023 through injury and was not involved in the play-offs. He could be needed more next season if Andersen and Bobby Thomas depart.
JOSH BENSON, 16(21), 3
The midfielder looked to have put his very tough first Barnsley season behind him with some early goals and good performances under his former Burnley youth team boss Duff.
But he found himself on the bench by November due to the inspired form of Phillips while he has suffered with injuries.
His only league starts in seven months from October were at Charlton in January, out of position at right-back, where he came off injured before half-time, and in the 4-4 draw at MK Dons in April after a place in the top six was secured.
He came on at Wembley but limped off 18 minutes later with injury then was on crutches at the final whistle.
JACK AITCHISON 15 (5), 3
The Scottish forward had been at Oakwell for two years before this season but loaned out for the whole time. He was played out of position as an out and out striker due to there being few other options, and struggled for consistency during a time when the Reds were low on goals.
Despite being one of the smallest players, he scored headed goals at Ipswich and Fleetwood, which was a last-gasp winner. He won just two of 40 aerial duels.
He got his first Oakwell goal in his last appearance there against Accrington, an emotional moment following a family tragedy which prompted a moved that month back up to his native Scotland with Motherwell – playing ten times. He still has the best passing percentage of any Barnsley player who has started more than ten games this season.
LUKE THOMAS, 12(17), 2
It was clear from pre-season that the midfielder had come back a different player from previous years. Thomas has been honest about his mental health issues in the past and admits he has struggled with motivation and fitness.
He spent most of last season on the bench for League Two Bristol Rovers but that promotion campaign on loan, back home in the South West, seemed to change his mentality. He netted the winner in the first home game of this season against old club Cheltenham and was good in the early months but broke his leg in a freak training ground incident so was out for four months.
Barnsley missed him badly and changed formation without him which has limited opportunities since his return in February. He did net against another former club Derby County.
He looked devastated at Wembley on Sunday and has now been offered a new contract.
TOM EDWARDS, 9 (1)
The defender cancelled his loan to New York Red Bulls from Stoke to return to England with Barnsley in August. He was a solid performer on the right of the back three, causing problems with long throws and scoring a superb long-range goal in the EFL Trophy at Port Vale.
He had just returned from one injury when he blocked a cross in an FA Cup game at Derby and suffered another knee problem which would keep him out for the season. Barnsley cancelled the loan and brought in Bobby Thomas whose superb performances have meant Edwards has not been as badly missed as first feared.
SLOBODAN TEDIC, 7 (17), 4
The Serbian striker joined from Manchester City on what Duff originally called a 'development loan'. He struggled to make an impact, missing a penalty at Doncaster in the EFL Trophy, but was slowly improving before injuring his ankle at Shrewsbury in November on his first league start. He returned three months later much more muscular. Duff called him 'literally a different animal' and Norwood said they had 'signed his brother' earlier in the season.
He got a vital winner at Wycombe, ending a 17-game wait for a first goal then a brace against Oxford in his first Oakwell league start.
He started all three play-off matches.
MAX WATTERS, 5 (16), 4
Any player who scores a winner against Sheffield Wednesday at Oakwell will be well remembered by Barnsley fans. The Cardiff City loanee got the crucial 3-2 goal in March and also netted a brace at former club MK Dons in April, doubling his tally from his first 17 games.
The January signing did not make the hoped-for impact overall and was reduced to late cameo appearances off the bench in the play-offs.
ZIYAD LARKECHE, 5 (13)
The Fulham loanee was a surprise addition to the list of summer signings as Barnsley worried they had not got the deal done before the deadline. But, unlike Millwall striker Isaac Olaofe who was also at Oakwell on deadline day, Larkeche's move was approved a week later.
The left wing-back has mainly been back-up to Nicky Cadden but has been praised by Duff for his attitude and 'driving standards' in training.
The Frenchman scored a fine free-kick on debut in the EFL Trophy against Newcastle in September. He did fairly well when standing in for Cadden but could never oust him. He was not in the squad for the last two games.
CONOR MCCARTHY, 4 (3)
The Irish centre-back signed for this season after leaving St Mirren. He had a mixed start – scoring an own goal at Derby but impressing in the win at Sheffield Wednesday – and was in and out of the team. He suffered a season-ending ACL knee injury against Charlton in September, despite playing the remainder of the game and not realising what had happened. He has since focused on recovering as well as being an education ambassador for Reds in the Community – having gained a degree in economics before becoming a footballer. He is expected to be fully recovered for pre-season.
MATTY WOLFE, 3 (10)
The midfielder struggled to kick on from his breakthrough in the relegation team last season. He had some good moments such as a fine assist in a more attacking role at home to Burton but bad ones such as the handball penalty and mistake for another goal at Derby in the FA Cup. He sustained a serious knee injury in January in an intra-squad friendly following the postponement at Exeter. That ended his season and could keep him out for much of 2023.
JON RUSSELL, 3 (11)
The midfielder, 22, seemed like a brilliant signing when he arrived in January, having excelled against the Reds last season for Huddersfield then playing in the Championship play-off final. But he has not been able to oust Phillips, Connell and Kane from midfield. He struggled in his starts at Port Vale and Bristol Rovers then at home to Ipswich. Played extra-time in the final.
JOSH MARTIN, 2 (15), 1
The winger joined on loan for the season in August from Norwich City with a view to a permanent deal which is highly unlikely to happen as he has not played since February. The 21-year-old's only league starts were in the two games before Barnsley began their long run of good form in October. The change in formation worked against him as he does not fit well into a 3-5-2 and, as one of six loan players, has been the one to miss out. His performances overall were uninspiring, other than a brace in the trophy at ex club Doncaster and a late tap-in against Forest Green.
JACK WALTON, 1
The goalkeeper left after a decade at the club in January for Championship Luton Town.
It was a chance for the expectant father to reunite with former Oakwell coach Kevin Pilkington and sign a longer contract at a higher level. He had only played one league game for Barnsley this season, in a home win over Charlton, but made a couple of glaring cup errors.
He is yet to play for Luton but is now a Premier League player after their promotion.
JORDAN HELLIWELL, 1
The academy product was expected to be released a year ago but impressed in the post-relegation games under Martin Devaney and earned a new deal. He played at a sold-out Elland Road in the EFL Cup then started at Ipswich but sustained a long-term thigh injury and has been with the under 21s since returning. Now released.
BARRY COTTER 1 (5)
The Irish right wing-back signed in January for £20,000 from Shamrock Rovers, on a three and a half year contract. He made an impact off the bench early on, mainly with a long throw at Portsmouth which created the equaliser.
But returns of other players from injury, as well as his own battle for fitness including a concussion sustained for the under 21s, kept him out from mid-February until late April.
FABIO JALO, 0 (7)
Probably the most exciting talent to come through the Oakwell academy in the last decade. The striker became the club's second youngest scorer ever when he netted a brace at Doncaster in the EFL Trophy then made his league debut aged 16 and has played for Portugal under 18s after Duff mentioned him to the English FA.
He was mainly involved before Christmas when there were few other options but has recently been back with the youth teams.
OLI SHAW 0 (4)
The Scottish striker has played 82 minutes for Barnsley after signing in January. He is yet to appear at Oakwell in a first team game. His only appearance since February was at MK Dons after a top six place was confirmed. Duff 'didn't know much about him' but the recruitment department tracked him for several windows.
AIDEN MARSH, O (4)
The striker from Monk Bretton, 20, came off the bench in the first four league games of the season then was loaned out to non-league Scunthorpe but picked up an injury.
WILL HONDERMARCK, 0(2)
The Irishman made seven appearances in total, which would have been eight had the club not been informed he was suspended for an EFL Trophy game at Doncaster having been named in the 11.
He struggled for consistency and a regular position with Barnsley who sold him to League Two Northampton in January.
He played 17 games for the Cobblers, scoring his first ever league goal, to help them gain automatic promotion so they will face the Reds next season.
CLARKE ODUOR, 0(2)
The Kenyan international played five games in all competitions in August before being loaned to League Two Hartlepool. The deal was cut short in January after 14 appearances and he could not play for a third club this season.
He was released yesterday.
JAMIE SEARLE, 0 (1)
One of four goalkeepers to have played in the league for Barnsley this season.
The New Zealand international was the first signing of the summer.
He made his first club appearance off the bench at Cambridge in September with Walton injured and Collins suffering a cut to the head.
He has not been involved since but was with the squad at Wembley on Sunday.