AN inspirational dance teacher who taught thousands of Barnsley kids will be remembered at an event later this month.
Julie Foster taught in her time as a choreographer after she opened the Jay Bee Theatre School, in Barugh Green, more than four decades ago.
She was diagnosed with Alzheimer's when she was just 56 years old - but her husband, Peter Foster, said she never stopped smiling.
Julie's condition started to deteriorate last year, leaving her in hospital before she died peacefully on December 2 - but she was still dancing until the very end.
Following her death, Peter was inundated with messages about people's memory of Julie - and he says that has helped him over the past few months.
"It has been tough," he told the Chronicle.
"But it's definitely a comfort hearing from people who knew Julie and tell me stories about her.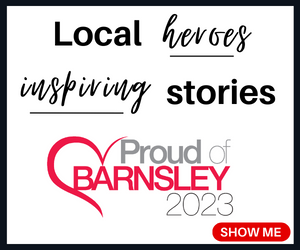 "I know some people might think about not saying anything because of how it might make me feel but it's a comfort.
"It's really nice to know that so many people are still thinking about her."
On June 30 at the Dearne Playhouse, a fundraising dancing show will take place for Poplars Hospital - where Julie spent her final days - in the caring teacher's memory.
"We're doing a fundraiser at the Dearne Playhouse as she would always encourage people to sing for their supper rather than just ask for donations," he said.
"We're fundraising for Poplars Hospital where Julie spent her final days.
"They were so kind to Julie and just went way beyond anything we could have expected - they went above and beyond.
"We want to go and give something back to them in Julie's name.
"This is not directly for the NHS but the actual hospital for some equipment to make life a bit easier.
"Julie had a special chair when she was there so maybe we'd be able to donate something like that."
A number of dancing schools are set to take part in the event - and Peter's reminded those thinking of attending to bring their dancing shoes.
"There's going to be three dancing schools taking part," he said.
"There will be the Lisa Thornley School of Dance, Jill Brookes' School of Dance and Step-in Time School of Dance.
"I am also negotiating with a choir to come and perform too.
"The Cardi Boys will also be there so bring your dance shoes.
"This will be the first in a series of events to raise money for charity.
"I'm hoping that it's going to be a sell out and we raise as much money as possible."
Contact Peter on Facebook if you would like to buy tickets for the event.