POLICE bosses have urged Barnsley Council's licensing board to refuse a shop's bid to sell alcohol for 24 hours - after officers claimed it would increase disorder and jeopardise public safety.
Applicant Gowtham Raja Rajarama, who runs Darfield Supersave on Garden Street, failed a test purchase operation last October and is on a police-served 'action plan' to avoid further breaches until the end of 2023.
However, a licence variation is being sought, which will allow the supply of alcohol for 24 hours a day - but customers will have to use a 'window service' between the hours of 11pm and 5am.
South Yorkshire Police's Chief Constable, Lauren Poultney, submitted an objection to the council ahead of the licensing board's meeting on Monday.
A statement from Chf Con Poultney said: "The premise failed a test purchase operation in October 2022, when visited by the enforcement officer.
"An action plan was implemented as a result until the end of 2023, and further visits will be made to ensure all breaches have been rectified.
"We therefore have no confidence at this moment in time that the applicant will operate appropriately.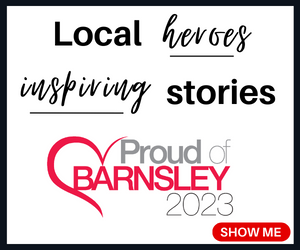 "The applicant is working towards the completion of the said action plan - as a result the granting of it at this time would be inappropriate.
"Our concerns extend to the proposed 24-hour opening given the proximity to residential premises, and as a compromise we have offered an extension to midnight to bring the premise in line with
other premises in the neighbourhood should the applicant accept the changes we would with draw our objection."
The shop's so-called action plan requires all staff to oversee strict 'Challenge 25' measures, and pass test purchase operations before it's lifted.
Failure to do so, according to the police, could see opening hours restricted or even its licence being revoked.
A council report added: "During the 28-day consultation period, one representation was received from South Yorkshire Police as a responsible authority under the provisions of the Licensing Act 2003.
"The force formally object to the variation of the premises licence for Darfield Supersave.
"When considering this application, we have reviewed the current operating hours and procedures that are in place to promote the licensing objectives - which we understand are currently working well.
"Additionally, we have considered the licensing policy of Barnsley Council, the guidance issued under section 182 of the Licensing Act 2003, and have made due diligence checks with the relevant responsible authorities.
"We have also undertaken research with regards to population demographics and Home Office crime mapping.
"It is important to note that the statutory licensing panel can only base its decision in relation to licence applications on evidence that relates to one or more of the licensing objectives, and not speculation.
"The authority will examine the potential for harm and if it is satisfied that this is real, then it may take sufficient measures to prevent this harm from occurring."