A LOCAL MP slammed the government on their 'soft touch' towards water companies in the House of Commons last week - after it was revealed sewage was dumped into Barnsley's rivers for thousands of hours.
Earlier this year, statistics released by the Environment Agency revealed the shocking amount of raw sewage released into rivers across the borough in 2022.
Yorkshire Water release sewage when there is too much demand on their treatment works during rainy periods.
Sewage was pumped into Barnsley's waterways for more than 13,000 hours last year.
Contained within the untreated effluent is human waste, wet wipes and sanitary products, which pose a serious risk to the local wildlife, swimmers and others who use UK waterways.
One of the worst-hit areas of Barnsley was Darfield.
The figures reveal that in 2022, two sewer storm overflows linked to water treatment plants between Darfield and Broomhill spilled a total of 94 times for a total of 1,138 hours - or about 40 days non-stop.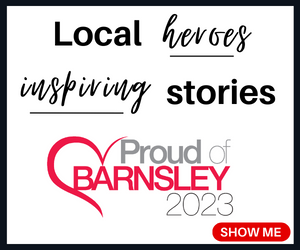 Other areas such as Darton and Lundwood - two of the town's worst affected areas in regards to flooding - also have shocking figures.
In Darton, raw sewage was released for a total of 27 days non-stop, with more than 50 incidents in total.
Whilst in Lundwood, incidents occurred for a total of 35 days in total in three different areas.
Last week, Barnsley Central MP Dan Jarvis called on the government to stop being a 'soft touch' towards the water companies.
Around 20 per cent of a water bill goes towards paying off corporate debt, according to the Competition Markets Authority.
Meanwhile, more than two million hours of sewage was discharged across England and Wales in 2022, according to the Rivers Trust.
Mr Jarvis asked the Water Minister - Rebecca Pow MP - if she thought water companies should foot the bill for cleaning up waterways rather than the hard pressed consumer.
It was a question that left the minister tongue-tied.
Dan told the Chronicle: "Given it was a simple, common sense question, I was perplexed by the minister's rambling response.
"It's astonishing that the government are still trying to defend water companies who are pumping out sewage and facing hardly any consequences.
"Water bill payers should not be servicing debt and rewarding shareholders, while neglected and decrepit infrastructure allows our beautiful rivers and coastlines to be polluted.
"We need tough new rules to ensure sewage stays out of our waterways and bills pay for infrastructure upgrades, not bonuses.
"Water companies cannot be let off the hook."