MORE people are claiming Universal Credit in Barnsley than ever before as the cost-of-living crisis continues to bite the town's hardest-hit residents.
Universal credit is a benefit available to those out of work, disabled or below a threshold of earnings and savings.
Combined with a winding-up of older benefits and reduced employment opportunities, the number of people using universal credit across England rose dramatically over the pandemic - and has remained high since.
Figures from the Department for Work and Pensions show 27,398 people were using the benefit in Barnsley as of March - the most ever in the town.
This was also a six per cent rise on 25,861 in March 2022.
Sam Tims, economist at the New Economics Foundation think-tank, said 'inadequate levels of support' combined with low pay and insecure work was forcing people receiving benefits into difficult decisions.
In March, 36 per cent of universal credit recipients in the area were employed.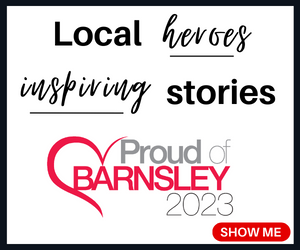 Mr Tims urged for benefits to be benchmarked to the cost of living, to help those struggling with the current crisis.
Across England and Wales, the number of households with a member on universal credit reached a record peak in February, at nearly 4.5 million across England and Wales.
This included Barnsley, where 20,808 households were receiving the benefit.
Anna Stevenson, benefits expert at anti-poverty charity Turn2Us, said 'far too many households' are still struggling financially.
She added: "The government needs to make sure support is there when people need it, and that it's the right support to get through this crisis.
"The longer term, systemic answer, is to build an effective social security system in which people can thrive."
In England and Wales 111 other local authorities hit their highest ever number of universal credit recipients in March - more than 30 per cent of all areas.
In a bid to alleviate the pressure many residents are feeling due to the cost-of-living crisis, £4.7m of funding from the DWP has been handed over to Barnsley Council through the Household Support Grant.
In November, the government announced that the fund would be extended for another 12 months, covering the period April 2023 to March 2024.
Coun Robin Franklin, cabinet spokesperson for core services, said: "The rising cost of living is still a major concern for a lot of people in our communities, and we're really pleased that more funding is being made available through the Household Support Grant to support those who need it.
"We're committed to supporting people with the rising cost of living, and there's plenty of advice and information available through More Mon£y in Your Pocket for people concerned about money.
"There's also been some fantastic support available through different community groups, which will be continuing with this additional funding, and I'd like to thank those groups for the work they've done in supporting those who need it.
"If you qualify for any of the schemes made available through the Household Support Grant, I really encourage you to apply for these and share them with your family, friends and communities."