ALMOST a third of Barnsley Council staff who took part in an employees' survey may be looking to leave their job in the next year - with one in ten actively seeking a new role elsewhere amid more calls for three-day office weeks.
More than 1,900 responses were given to the annual questionnaire, which was discussed by a scrutiny panel at Barnsley Town Hall on Tuesday.
The survey - which ran from September to October last year - focused on local authority leadership, its working culture and employees' experiences.
A total of 45.1 per cent of employees agreed that council senior management provide effective leadership, but more than a quarter neither agreed or disagreed.
Almost three-quarters of respondents felt the local authority had a 'plan for the future'.
A report said: "Employees were asked about job satisfaction and retention 70.1 per cent of staff are satisfied with their current job, with 17.4 per cent being either fairly or very dissatisfied.
"A total of 13.7 per cent are seeking alternative employment within the next 12 months, and 30.3 per cent may seek alternative employment.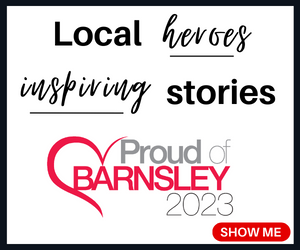 "People are considering this for a combination of reasons, but the highest single reason is pay."
As a result of the survey, the council announced a series of improvement plans to boost staff satisfaction, which were signed off in April.
Better learning, development days and wellbeing support have been announced, while changes will also be made at Westgate - where many staff members are based - due to noise levels, the office's layout and 'issues' with equipment.
The survey also revealed dozens put forward a wish for three-day office weeks, with 'most expressing a preference' for two at-home workdays.
It comes after work-from-home guidance was issued during the Covid-19 pandemic, before phased returns for employees to their office environments.
"Engaging with people who are indicating they wish to leave the council will allow us to better understand why and work to improve workforce retention, culture and environment," the report added.
"In order to assist with the compilation of a council action plan, employees were also asked to volunteer to join an 'employee experience group'.
"The group comprises volunteers representing all areas of the council to champion engagement activities and address key themes highlighted in employee surveys.
"The group is focusing on ways to improve the employee experience by considering key topics including change, health and wellbeing, work-life balance and communications."