A round-up of the South Yorkshire Cricket League:
TINASHE Muchawaya took eight wickets as Rockingham skittled hosts Green Moor for 83 in a nine-wicket Division One victory.
Muchawaya, 26, has played 41 professional games in his native Zimbabwe and is the latest overseas player from the African nation to sign for Rockingham.
He took eight for 29 off 11.2 overs.
Rock are second and Green Moor third-bottom, after both were relegated from the Championship last year.
Second-placed Monk Bretton dismissed Millhouses Works for 151 in a six-wicket Division Three win.
Steven Honeyman and Ashley Clayton took four wickets then Danny Taylor made 61 off 57 balls with ten fours and a six.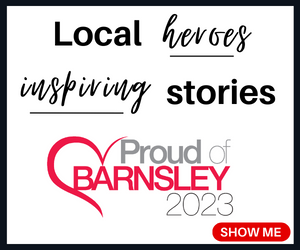 Worsbrough Bridge were dismissed for 102 in a five-wicket loss to leaders Wath 2nd XI.
Wath's Stephen Johnson and Sam Whitlam took five wickets each.
Kexborough were skittled for 97 in a six-wicket home loss to Sprotbrough 2nd XI.
Cawthorne 2nd XI removed Caribbean Sports for 117 in an eight-wicket win.
Cawthorne's Lewis Skelly took four wickets then Callum McCarthy hit 75 not out off 77 balls including ten fours and three sixes.
Wombwell Main skittled Silkstone United for 65 in a nine-wicket Division Four win.
Joe Armitage took five wickets and Tom Peck four.
Higham were removed for 107 in a five-wicket loss at Barnby Dun.
Harry Bamforth took four for 13.
Leaders Barnsley Woolley Miners 3rd XI chased 144 for a seven-wicket success at home to Thorncliffe and Wentworth.
Alex Gough took four wickets then Anthony Godley hit 51 not out off 49 balls with eight fours and two sixes.
Rockingham 2nd XI defended 189 by bowling Handsworth out for 145.
Richard Skipworth took four wickets.
Penistone's 167 was not enough in a five-wicket home loss to Elsecar 2nd XI in Division Two. Elsecar recovered from 77 for five.
Darfield 2nd XI's 179 was not enough in a six-wicket loss against Sheffield United 2nd XI in Division Five.
Alfie Spurr hit 55.
Robert Armitage made 79 but Penistone 2nd XI were dismissed for 149 chasing 185 against Rotherham Town 2nd XI.
Higham 2nd XI chased Whitley Hall 3rd XI's 137 for a three-wicket win over Division Six. Dairen Hirst-Spalding took four wickets.
Higham then fell 89 runs short chasing 201 at Wickersley 3rd XI.
Harry Gregory took four wickets.
Houghton Main 2nd XI won by 101 runs over Barnsley Woolley Miners 4th XI in Division Seven.
Kyle Head made 70 then Sher Baz Khan hit 52 not out off 32 balls with five fours and three sixes and Ali Khan whacked an unbeaten 58 from 21 balls with six sixes.
Houghton made 251 then dismissed Barnsley for 150.
Connor Turford smashed 138 not out with 27 fours for Dearne but they lost off the last ball to Brookhouse 2nd XI in Division Nine. Dearne posted 244 for four but lost by four wickets.
Kexborough 2nd XI defended 141 by restricting Scholes and Harley 2nd XI to 105. Dale Shillito scored 53.
Elsecar 3rd XI won by 94 runs at home to Fishlake 2nd XI.
Elsecar made 247 as Joe Pearson opened with 54 then Richard Stump smashed 66 not out off 46 balls with nine fours and two sixes.