SPRINTER Joe Ferguson believes he is back on track to qualify for the World Championships four months on from a freak training accident which left him with five facial fractures.
The 23-year-old from Darton collided with another person while training and fractured a cheekbone in two places, an eye socket in two places and a sinus wall.
He was out for three months but is now back in action and set a season's best of 20.85 as he won the 200m at the Dromia International Sprint and Relays Meeting in Athens this weekend.
Ferguson said: "This year from January to April had been extremely tough. I suffered a calf injury around Christmas time, followed by a freak accident in February that left me with five fractures to my face after someone ran into me at the track.
"This put a stop to my training for around 12 weeks then I have had to build from the ground up.
"So to be seeing 20 seconds again this early in the year, I'm more than pleased and I'm starting to feel like myself again in training."
The Greek event was the 200m specialist's third outdoor meeting of the season, having won the 100m and 200m at the Yorkshire Championships in Cudworth and won the 200m at the Loughborough International in May.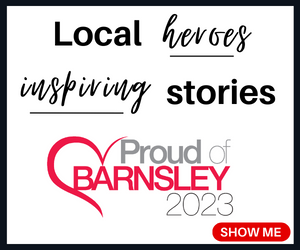 He is unbeaten in 2023 over 200m.
Ferguson is hoping to reach the World Championships in Budapest, Hungary in August, having represented Great Britain at the same event in Eugene, USA last year – reaching the semi-final.
The British Championships, in which Joe won silver last year, are due to take place in Manchester on July 8 and 9. The qualifying time for the World Championships in 20.16.
Joe is part of the Great Britain relay squad for tonight's Diamond League meeting in Paris and will compete as a guest in the 'pre-programme' before the high-profile international event is broadcast on the BBC.
He is then due to compete in the Poznan Grand Prix in Poland on June 18. He said: "I will look to remain unbeaten and edge closer to the World Championship qualifying standard for Budapest in August. I'm looking to be in peak shape for the World Championships then, if things keep progressing the way they have over the last four weeks, I'll be looking to get myself back on the British podium.
"I have plenty of improvements to make over the coming weeks."