THE PAINFUL play-off final loss to Sheffield Wednesday could either be just a temporary setback for a group of Barnsley players and staff destined to reach the Championship together or the start of yet another major rebuild – depending on what happens in the summer.
The Reds seem determined that it should be the former, but much rests on how many star players leave and in particular the future of Michael Duff, who they will hope becomes the first Reds boss to stay for two complete seasons since Simon Davey from 2007 to 2009.
Some sales are expected but if the head coach stays, along the majority of the squad plus some sensible new signings, they will be in a very strong position to compete for promotion again.
Some of the relegated clubs from the Championship could be serious contenders, along with those who fell at the hurdles just before Barnsley such as Bolton and Derby while there are 'sleeping giants' such as Portsmouth and Charlton.
But the Reds should fear no one and must instead focus on beating last year's impressive total of 86 points, with another tally in the 90s likely to be needed for the top two.
They may need to beat their own newly-created club record for 32 wins in all competitions in a season.
Everything about that day at Wembley, other than the result, suggested Barnsley is in a good place now as a club.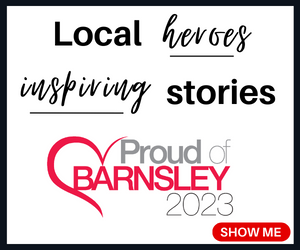 They need to make sure they have the right mentality to go again for another tough, ten-month slog after four weeks off.
Next season will be the first since 1993/94 in which the Reds do not play a Yorkshire derby and there are no away games within a 50-mile drive.
They will be visiting Carlisle United and Stevenage not Leeds United and Leicester City in the Championship, plus playing in the EFL Trophy and the first round of the FA Cup. It is not where they wanted to be.
But this is a very driven group with a good attitude so there should not be a long Wembley hangover.
There will be different expectations on Barnsley this season compared to last.
A year ago, few predicted such a strong promotion challenge after a pathetic relegation and a chaotic summer of change.
But, now having come so close to the Championship and performing so well for much of the season, the forecasts of many will be for them to compete for the top two.
They were the form team in the division across more than half a season, collecting 64 points from 28 games from late October, when they clicked following some rough early months, to April when they were secure in the play-offs. They have some excellent players for the division, a few of whom appear to have a future at higher levels, and a highly-rated manager who has turned them into a well-drilled, organised unit.
How much of that unit will be intact come September?
Duff is a highly-rated coach and the chance to move to a higher level at the right club, ideally closer to his home in the South West, may appeal. But he has built his career on loyalty and it may take special circumstances to lure him away from the job he has started so well at Oakwell.
Within the club's model of making money on players, it may be the window in which the Reds finally cash in on Mads Andersen who has just one year left on his contract and is unlikely to sign a new one.
That may well have been the case even if they had been promoted, and clearly he would be a big miss in the middle of the back three.
Loan star Bobby Thomas is much less likely to return now the Reds have stayed in League One – failing to trigger his promotion buy clause – so they may recruit at centre-back although they have Liam Kitching, Robbie Cundy, Conor McCarthy, Jasper Moon and Kacper Lopata.
Jordan Williams and Brad Collins also have just one year remaining on their deals.
Cashing in on goalkeeper Collins, who has been a fine servant to the club, and permanently signing Harry Isted – who excelled on loan from Luton who have now released him – makes sense but it is unlikely to be simple as Isted may have other options and, as good as Collins is, clubs rarely sign goalkeepers for a fee. Keeping two first choice stoppers on decent wages makes little sense.
As for the likes of Luca Connell, Adam Phillips and Kitching, who excelled this season and are on long-term deals, the Reds may look to hold out for multi-million fees, even with the spectre hanging over them of another £7-8million shortfall for missing out on the Championship again.
Assuming they only lose two or three of the starting line-up that took them to Wembley, the Reds will be looking to replace them effectively and – with loanees Slobodan Tedic, Max Watters and Ziyad Larkeche not all expected to return – add strength in depth up front and at left wing-back.
The futures of returning loanees Aaron Leya Iseka and Callum Styles are unclear, while some players might want to move on if not starting regularly. But the Reds have a far stronger platform this time to launch a promotion challenge.