KACPER Lopata watched Barnsley's League One play-off final from the Wembley stands last week and, despite the heart-breaking loss, was inspired by his new team-mates' performance so is now hoping to help them go one better next season.
The 21-year-old centre-back became the Reds' first signing of the summer this week, penning a four-year deal as a free agent after spells last season with non-league clubs Southend United and Woking.
Lopata told the Chronicle: "I went to Wembley and I thought we were unlucky.
"I don't want to comment too much. But I thought the boys did brilliantly with ten men.
"It's disappointing because Barnsley want to be back in the Championship minimum but I thought it was a great performance."
What are his aims for next season?
"My personal aim is to become an established player, get into the team and play as many games as possible.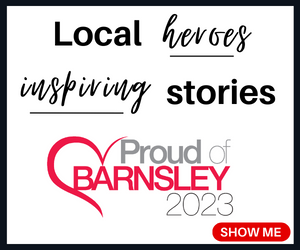 "For the team, I haven't met many of the boys and only spoke to the gaffer briefly, but why should it be anything less than promotion?
"The boys were inches away from it last season."
The six foot four defender was born in Poland, and has represented them at youth level up to under 21s, but has spent most of his life in the UK after moving to Bristol aged nine.
He had spells with the youth teams of Southampton, Bristol City, Yeovil Town and Brighton who then gave him a professional contract but released him in 2020 without him playing a game.
Lopata joined Sheffield United and played in two EFL Cup games before moving on to Southend last summer.
He was a regular in the Shrimpers' defence but terminated his contract in March due to alleged unpaid wages.
He is understood to have been in talks with Barnsley since then, despite finishing the season on a short-term deal at Woking who lost in the National League play-offs.
"I first heard little snippets in January but nothing concrete. I think Barnsley were just sniffing about along with other clubs. When I left Southend things started to pick up pace.
"I was following Barnsley for the rest of the season and cheering them on.
"A couple of my mates are Barnsley fans as well."
Lopata will return to South Yorkshire after that spell with the Blades.
"I lived 20 minutes down the road.
"I don't really like living in massive cities. I prefer peace and quiet. My dog will enjoy it as well."
What is he expecting from the jump up from the National League to League One?
"It's two leagues above so the standard will be much better.
"But the basics of football don't change. You still have to win your headers, punch your passes and dominate both boxes. I am quite confident that, when called upon, I will do the job."
Asked to describe himself as a player, Lopata said: "I am six four, I am quite physical. I organise, I am loud on the pitch, and I love winning."
Lopata was pleased to be given a long-term contract.
"It's what you want from a player's perspective – a club that is backing you and believes in you.
"As soon as I sat down with Khaled (El-Ahmad) the CEO and we talked for an hour or so, it became clear that this is where I want to be."
Lopata joins a centre-backs department which already includes Mads Andersen, Liam Kitching, Robbie Cundy, Conor McCarthy and Jasper Moon.
"There is competition but that's what we play football for.
"Someone is always trying to take your shirt and you are trying to take their shirt. But I think that's healthy because, if you are guaranteed to play, you can take your foot off the gas.
"It creates a tempo around training, you train how you play and it helps everyone."