SCOTT Ledger says running the line in the FA Cup final was the highlight of his career.
The Royston man, 46, was one of the assistant referees at the final at Wembley on Saturday as Manchester City beat Manchester United 2-1.
It was the first time Ledger, a former postman and soldier, had run the line in an FA Cup final after 14 years as a Premier League official.
Ledger told the Chronicle: "It is 100 per cent a career highlight.
"I have done 455 Premier League games and all the big match-ups.
"The pinnacle is the FA Cup final and I thought it might never come.
"I have watched every cup final since 1985. When I got the phonecall a few weeks ago I thought 'wow' and it was well worth the wait.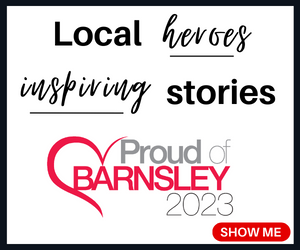 "The guys who have done it before told me to savour it because it goes like lightning.
"I didn't believe them but they were right.
"From my point of view it was really routine. I only gave one offside.
"It was an absolute honour.
"I felt quite emotional after the game.
"Before the game, I just prepared the same as for every other game and treated it like that. It only hit me after the game when we were having a beer."
Ledger said his highlight of the day came before the kick-off.
He said: "The most overawed I got was when I saw some of the dignitaries like Prince William.
"I used to be a guardsman at Buckingham Palace and saw him quite regularly in the late 90s.
"I am a huge royalist so singing the national anthem and hearing 'Abide With Me' was probably my highlight."
City's Ilkay Gundogan scored after 13 seconds – the fastest ever goal in an FA Cup final.
"I am a bit of a saddo and tragic when it comes to football trivia.
"The referee Paul Tierney said on the earpiece to me 'I bet you know that's the quickest goal ever don't you Ledge?
"I said: 'I do, and I can tell you which one it's beaten. Louis Saha for Everton in 2009.'
"I also said 'well that's a different start.' But we said 'nothing changes for us' and 'stick to the gameplan.'"
United equalised through a penalty given by the Video Assistant Referee for a disputed handball by Jack Grealish.
"It was a strange one. We might not necessarily agree with the handball law but we applied it correctly.
"Fingers crossed it gets tweaked because it's very subjective and difficult to apply.
"Paul had a look at the monitor and I looked over his shoulder because I was on the halfway line when it happened.
"We didn't see it again until about 5.10pm because we can't have the television on at half-time."
City players were angry with the officials at half-time but Ledger is used to dealing with some of the most famous footballers in the world, even when they are upset.
"If you go straight from grassroots into the Premier League you would be overawed.
"But, as you come through the ranks, and you get exposed to footballers over the years, you realise they are just like everyone else.
"They will be irate at times but you can't be overawed.
"I know all the players, I know what runs they make, how they conduct themselves on the field. We do intensive research and analysts send us clips.
"I always watch the teams' previous games and the previous meeting."
Ledger was not the only Barnsley man involved, with John Stones playing for Manchester City.
"John had a little bit better game than I did. I have got to know him a bit and I was speaking to him before the game.
"I did the games when he scored his first Premier League goal for Everton and then his first one for Manchester City as well."
Ledger is unable to referee in European and international games as he is older than 45. But he still has targets.
"The most Premier League games done by a match official is Mike Dean on 561.
"I am about four seasons away from that.
"My main target is to go after Gareth Barry's record of most games in the Premier League by anybody, but I think it might be broken by James Milner soon. I might have Milner looking over his shoulder in years to come."
Ledger was at Wembley last week as a fan when he went to watch his hometown club Barnsley in the League One play-off final.
They conceded a winner in the 123rd minute to Sheffield Wednesday.
"I was really disappointed with the result.
"You would never have known they were playing with ten men in the second half.
"Obviously extra-time was a big challenge with ten men in a Wembley final. The lads were shattered. I put my stopwatch on for three minutes of added time in extra time. I saw it ticking down into the last five seconds when they scored.
"I didn't see the end of the game because I left as soon as the ball went in."