SOUTH Yorkshire Police are objecting plans to allow a controversial town centre nightclub to operate under new owners due to the applicant having 'direct links' with the previous occupant.
Sugar Club, on Pitt Street, was the subject of a long-standing battle between former owner Ashley Stockton, the police and Barnsley Council.
Earlier this year the club had its licence revoked by the council's licensing board following a behind-closed-doors meeting.
Reported instances of a huge brawl between 20 to 30 people, a member of the door staff knocking out someone's tooth and drugs and even weighing scales being found in a woman's handbag during a stop-search were just some of the incidents included in a multi-page dossier which was released ahead of the meeting in April.
However, new plans have now been submitted to the council seeking an approved licence for the club to operate once more, which will be decided on at a meeting on Tuesday.
If approved, live music will be allowed to be played indoors and outdoors from 12pm until 6am Monday to Sunday, and drinks will be sold the same days from 12pm until 5.45am.
The new applicant, Anthony Hoyle, said rules and regulations will be in place to ensure there is no repeat of the previous issues.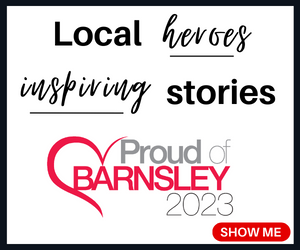 A report states: "We are committed in taking these steps to promote the four licensing objectives.
"We know as a business the importance to act upon them and provide effective protocols.
"We are supportive of working alongside the local police and licensing authority."
Some of the rules to prevent issues occurring include a zero-tolerance to drugs, limiting the use of glasswear and members of staff being in place to reduce antisocial behaviour.
Anthony told the Chronicle: "We are a new family business that are raring to go, we are working alongside the correct authorities to get up and running as soon as possible.
"We have put a lot of time and effort into this for our future."
However, police bosses in the town objected to the site returning to a nightclub as they believe Mr Hoyle has direct links to Mr Stockton.
The report said: "The premise has recently had the licence reviewed due to multiple breaches.
"During the appeal process the premise breached further conditions which resulted in the licence being reviewed again and subsequently revoked.
"Our concerns now extend to this current application.
"The applicant has been found to have direct links to the previous licence holder.
"Mr Hoyle is named as a director of a company alongside Mr Stockton on Companies House.
"He's also been filmed in the staff area of the premise with Mr Stockton when police attended.
"It is in our opinion that the applicant still has links to the previous operator, which gives rise to our concerns that Mr Stockton will still be involved in the running of the premise.
"Therefore this gives us no confidence that the premise will operate in accordance with the licence given the past history of non-compliance."
Mr Hoyle added: "It's not been hidden that myself and the previous owner had previous businesses together in the past, but this is solely ours and will be run as a family business."