BARNSLEY Hospital's overnight beds were almost fully taken by patients during the first three months of the year, NHS figures have revealed.
Just over 90 per cent of 463 beds were occupied a rise from 87.1 per cent during the same period a year before.
Sarah Scobie, director of research at the Nuffield Trust think-tank, warned high levels of occupancy can lead to worse patient care in hospitals.
She warned a lack of beds could 'lead to dangerously busy and difficult conditions' in accident and emergency departments, waiting rooms and corridors.
"No health system should be running their hospitals this hot," she added.
"Frequent high levels of beds in use have contributed to record waiting lists we are seeing now, and there is also evidence that overcrowded hospitals increase risks to patients and link to higher rates of mortality."
In response, Ms Scobie urged for greater long-term investment in buildings and equipment, alongside improving care services outside of hospitals.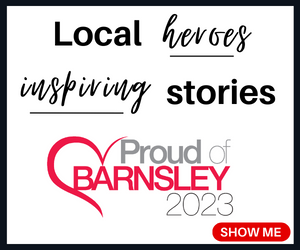 Across England, occupancy rates rose again in the last quarter, reaching 89.8 per cent just shy of the record of 90 per cent in March 2018.
For general and acute settings, this figure was 92.3 per cent also the highest rate since the pandemic began.
The figures show 92.8 per cent of beds in acute settings at Barnsley Hospital were filled in the three months to March.
A Barnsley Hospital spokesperson said that winter pressures on hospitals are a 'regular occurence'.
They added that there was a high level of respiratory illnesses in circulation which resulted in more people requiring hospital care.
The Department of Health and Social Care has said work is already underway to ease the pressure on hospitals across the country.
A spokesperson said: "Waiting times have substantially reduced from the peak of winter pressures in December and the NHS has set out ambitious plans to improve access to care.
"This includes delivering 5,000 additional permanent hospital beds for next winter as well as an extra 3,000 virtual ward beds to safely care for people from home, resulting in over 10,000 in total by autumn.
"Over the next two years we are also investing £1.6bn to support timely and safe discharge of people from hospital into the community."