A CHEF who has wowed judges on BBC's MasterChef for the last eight weeks came runner-up in the competition.
Omar Foster, 31, of Barugh Green, applied for this year's series hoping to expand his cooking knowledge and learn more about different cuisines, but said he had never expected to make it as far as he did.
He told the Chronicle: "My love of food developed when I moved into my own place in London and started to travel more.
"I was woken up to so many different flavours and cuisines I realised food was a place I could be creative and experiment.
"Particularly over the last few years, my love of cooking has really found its own life.
"Going on MasterChef is all about the experience, the pressure, and the opportunity to learn from some absolute industry pioneers and it has delivered on every one of those beyond my wildest dreams."
Speaking of his plans after the show, Omar said he hopes to have a look into creating a range of his own cookbooks and perhaps trial some private dining and supper clubs around Yorkshire and London.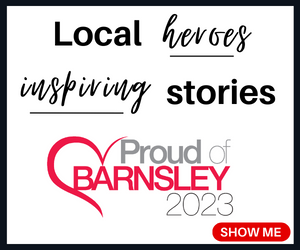 He added: "The whole thing has been absolutely amazing, from start to finish.
"There isn't one thing that I haven't enjoyed it's a really tough competition and I feel privileged to have been a part of it and made it this far against some really talented people.
"Every day in the kitchen is a new learning experience and I love teaching myself new skills."