HEARTBREAKING tributes have flown in after two young boys with 'infectious smiles' tragically died last week as they travelled to see family in Poland.
Dorian Mlynski, 11, and his nine-year-old brother Alex, had been living in Kendray and went to school at Hunningley Primary Academy where their mother Szandra works.
They were travelling to Poland to see family over the half-term period with their dad Piotr but a tragic incident on the road killed all three when they were just hours away from their destination.
The pair had been members at Barnsley Table Tennis Club and head coach Ian Denton said the duo were a 'shining light' of the club.
He told the Chronicle: "Dorian and Alex had been members of our club for just over two years.
"From early on they both showed great promise.
"They really did used to fill the room with their infectious smiles and were never a problem, they worked hard and listened to everything they were taught.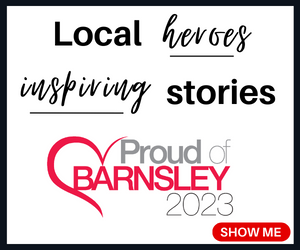 "They played in the Sheffield Junior League, a competition held during the season for new players, and always competed to the best of their ability and never let defeat get them down.
"They were a shining light at the club.
"Last Monday, their father took them home to Poland to see their grandparents for half-term.
"He drove all the way from Barnsley, to Dover then onto the continent towards Poland.
"Some two hours from their destination, and only 15 minutes after their mother had spoken to them, all three were killed."
Some of the club's members then went to see Szandra and her remaining son, two-year-old Julian, to pay their respects.
Ian added: "She is in a terrible state but has a great support group around her, including family and local church members.
"She flew to Poland on Saturday to organise their funerals there.
"We gave Szandra some flowers and a card on behalf of the club."
A table tennis tournament will be held on June 24 in memory of the boys and all funds raised will be matched by the club to give to Szandra and her family.
"We are therefore asking for donations of anything that we can raffle," Ian said.
"We plan to have this tournament annually and we are also in the process of purchasing two trophies, one in each of the boys' names for players to compete for.
"Besides it having a terrible impact on the family, it has also hit us as coaches, club members and friends of the family.
"Their infectious smiles will be missed every time we walk into the club."
A spokesperson for Hunningley Primary Academy said the school community are saddened by the loss.
They added: "We are devastated by the loss of two of our pupils, Dorian and Alex.
"Both boys were extremely popular, friendly and a joy to teach.
"We know that everyone across our school and the wider community will be deeply saddened by this tragic loss."
A fundraiser has also been set up to raise money for the family and a link can be found on the Barnsley Chronicle website.