ONE of the West End's top attractions is coming to Barnsley later this month.
London's longest-running magic show, called West End Magic, is heading on tour to celebrate its decade-long stay at the Leicester Square Theatre.
It will come to the Lamproom on Friday, June 16 at 7.30pm.
Each show is compered by comedy magician Wayne Trice who is a master of close-up magic.
Every performance also stars multi-award-winning magician and Magic Circle member Oliver Tabor who is current president of the International Brotherhood of Magicians in the UK and a former European and British magic champion.
Oliver has been a consultant for film and TV productions such as Hollywood blockbuster Now You See Me 2 and the BBC series London Spy where he taught film actor Ben Wishaw Q from James Bond sleight of hand.
Oliver said: "The show is all about variety and being family friendly. Anyone from a toddler to a 100-year-old will enjoy it which is what variety is all about.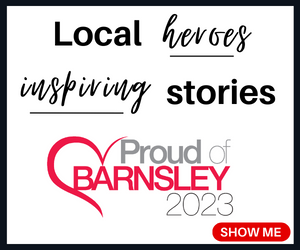 "We have one mission with this show and that's to entertain in a way the audience has never been entertained before.
"You'll see things that'll make your jaw drop, but there's also glamour and comedy.
"We want people to leave happy and chatting about the show knowing they've seen something unique, something they'll always remember."