BARNSLEY Woolley Miners visit local rivals Elsecar on Saturday with both clubs looking to kick-start their seasons after mixed starts.
The Shaw Laners are seventh, 30 points off top and 12 clear of the relegation zone, having played nine of the 22 games this season. Elsecar are one place and four points further back.
Barnsley captain Beck Frostick said: "Everyone wants to have bragging rights for as long as you can have them.
"We had a bad weekend so we will come out firing, but so will Elsecar.
"It will be a competitive game and hopefully we can win it.
"On their day Elsecar can be quite ruthless and dangerous. We need to get (Taruwar)Kohli and Bilal (Anjam) early. But we need to put an all-round performance in."
Elsecar captain and former Yorkshire bower Moin Ashraf said: "They are aways good games against Barnsley.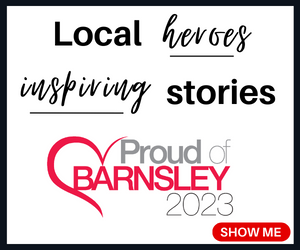 "They have some good players, we have some good players.
"We both know each other well and it will come down to who plays the best cricket on the day for the longest period of time.
"We're taking the positives that one win would start a run as it has done in previous years.
"The local derby with Barnsley would be a good place to start.
"We have the quality to really showcase our talent, especially at home where we have played well this year.
"We know Jake Weatherald is top-quality and there's no doubt we have to dismiss him early."
Barnsley lost by three wickets at home to leaders Sheffield Collegiate on Saturday.
Number nine Harvey Round hit 52 off 53 with six fours and two sixes in Barnsley's 216 all out.
Collegiate were 108 for five but recovered to win with seven wickets down and 11 balls left. Oliver Jackson took three wickets.
Frostick said: "We scored 216 on an old wicket which we thought was plenty.
"I thought 180 or 190 would have been par so our score was outstanding. Massive credit to Harvey at the back of the innings.
"We had them at 78 for four then dropped off. We were expecting things to happen instead of trying to make things happen. We didn't have a plan B.
"It was very very disappointing and one of the worst bowling and fielding displays we've had in a while.
"We need to try to get on a roll now and get some momentum together."
Barnsley were dismissed for 148 in a four-wicket loss at Woodlands in the Heavy Woollen Cup quarter-final. Jackson took four for 22 off ten overs. It was their first cup loss of the season.
Frostick said: "We didn't bat very well. 148 was never going to be enough.
"200 would have been more competitive. But we were very poor and we can only learn from it."
Elsecar fell a run short chasing 167 at Cleethorpes.
Ashraf and Jason Meadows both took three wickets then Kohli hit 71.
Ashraf said: "We're putting ourselves in winning situations but finding ways to lose.
"It's the second time it's happened this season when we've been in a commanding position and lost a cluster of wickets. We've had some words in the dressing room.
"I believe if we play our best cricket, we win most games in this league."