Barnsley FC chief executive Khaled El-Ahmad met the media to discuss the transfer window, which has opened today, rebuilding after the play-off final loss and various other issues.
Here's what he said about:
PLAYERS LEAVING THIS SUMMER
Some players will move on because we think change needs to happen to continue the momentum we have created. It's in the control of the club and we're in a good place.
I wouldn't say we need to sell but it's: 'do they deserve it? Is it time for them to move on because the recruitment department have found something different?' You sometimes need to change personalities to bring a new energy. It won't be a firesale.
I think all the players want to move on if the right opportunity comes. If players like Mads (Andersen), Luca (Connell), (Liam) Kitching and Adam (Phillips) have the ambition of being Premier League players either it will happen with Barnsley or at some point they might move on.
No one has knocked on the door and said 'I have to move' - like last summer.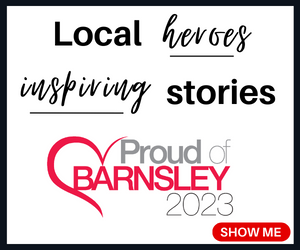 MADS ANDERSEN
Mads was by far the best defender in League One. There is a lot of interest in him. We need to be loyal and fair to him. We turned down a significant offer for him last summer and he bought into Michael (Duff)'s and my vision of what we wanted to do together. We have improved him as player. He has one year left. It's in our control but it's what the market will offer for that player.
CALLUM STYLES AFTER HIS LOAN TO MILLWALL
It's quite simple. He has two years on his contract. He might report a couple of days late to pre-season because he's with the (Hungarian) national team. I see him no different to any other player. He's a Barnsley player. We will see what the best solution is - whether it's him coming back or selling him.
Last year we found a good solution for everybody. There is quite a lot of interest and we will reassess.
We have more control now than last year of what is best for the club. But we are also proud of the way we treat the players and staff so we will always listen to what they want.
AARON LEYA ISEKA AFTER HIS LOANS IN TURKEY
Same as Styles. He will report to pre-season. He had a good loan. It is easy to say players are good or not good. He went through a tough time with the Earthquake near where he was playing and his club shut down so he had to go to a different club.
REPLACING ANYONE WHO LEAVES
We have an idea of what we want. If certain players leave, we are ready with what we want. If you look at last summer and the winter window, we were proactive. We just want to get the best possible team in place as early as possible.
LAST SEASON
We have a lot of pride about last season and it was a step in the right direction both on and off the pitch.
We have a good winning culture, we have brought in good players on long contracts.
The unity between the fans and players when we went a man down at Wembley shows the culture that I wanted to build. We could have buckled and felt sorry for ourselves. But we took control of as much as our destiny as much as we could. But in football there are variables we can not control.
I got so many messages from teams across Europe and in the US.
I think that shows the club is on the right path.
REBUILDING SINCE RELEGATION LAST YEAR
I think, looking back, maybe that relegation was exactly what the club needed. You can dig out everything and reset. By doing so much and getting the buy-in from top to bottom we have set a foundation which, over time, is going to bring the success that this club, fans community and council deserves.
NEGOTIATIONS WITH BARNSLEY COUNCIL OVER A NEW LEASE
One of my first meetings was with the council, in October 2021, and I have continuously had positive meetings with them. It's a subjective judgement whether we are close or not.
We all want the same thing but it's complex and, until it's all in place, nothing should be communicated. Us and the council are much more integrated now which is good.