THE ANNUAL Barnsley Boundary Relay Race took place this week.
It was on Saturday – one of the hottest days of the year, with temperatures reaching 27 degrees.
First started more than 30 years ago by Barnsley Rockley Rotary club, the race runs around the 72-mile geographical boundary of Barnsley which is split into in ten legs.
Starting at Cannon Hall at 8am, the teams ran first to West Bretton and onwards, taking in Brierley, Thurnscoe, Brampton, Tankersley, Wortley, Langsett, Winscar, Upper Denby and finally back to Cannon Hall.
More than £1,850 was raised to help the Rotary club's charity which aims at eradicating polio from the world.
The local running clubs Barnsley AC, Barnsley Harriers, Kingstone, Penistone and Team Manvers were joined by teams from Rotherham, Kimberworth, Ackworth, Denby Dale and Valley Hill in Sheffield.
There were non-club teams including Barnsley Council who were edged out by a team called Runners Without A Cause.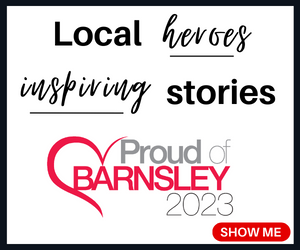 Barnsley AC's men's team took overall victory in a combined time of 8-11-29 – more than an hour quicker than the next team. There were first place finishes on leg one for (Josh Bird, 32-40), leg two (Scott Hinchcliffe, 59-48), leg five (Gary Briscoe, 31-15), leg six (Phil Montgomery, 86-34), leg seven (Joe Sweetnam-Powell, 51-51), leg nine (Gareth Cooke, 70-47) and leg ten (Mark Havenhand, 28-34).
Richard Price finished second in leg eight with 39-54 while Michael Grain was third on leg four with 40-31. Stuart Wilson was fourth on leg three in 49-35.
Barnsley AC's mixed A team finished third mixed team and sixth overall in 10-04-43.
Vicky Shaw (81-16), Naomi Drakeford (1-45-28) and Gail Colville, (97-41) were the first women in their legs. The Barnsley AC mixed B team finished in 13-53-33.
Penistone teams won the women's race and the mixed event, with that team also second overall. Penistone also won the men's over40, over50, over60 and women's over40 team categories.
Barnsley Harriers won the women's over50 category. The Harriers mixed team claimed the second mixed team prize and fifth place overall.
Barnsley AC's Woody Felton completed the Ultra Scotland 100-mile in 36-51-07.
It starts at St John's Town of Dalry and follows the Southern Upland Way, finishing in Melrose. It includes more than 4,500m of climbing including the ascent of Benbrake, Gateshaw Rig, Lowther Hill and Minch Moor.
Harrier Kelly Ford came 70th at the Marsden 10 in 1-50-13.
At a very hot St Albans Half Marathon, Barnsley AC's Lee Mitchell recorded a time of 2-18-21 and Zoe Mitchell finished in 2-18-23.
Penistone youngsters were in action at Jack and Paul's Fun Run.
Flynn Rogers was first in his age category and Grace Williams was second in her age category.
A few Penistone runners competed in the fast Loxley Lash 5k. Martin Ball broke 18 minutes for the first time.
At the Kimmy Kanter, Penistone's Kelvin Bowskill claimed first place in the men's over70 category in a time of 35-12. Mark Graham also competed, finishing in 32-24. Mark Wood was first back for Barnsley AC in 26th with 27-32.
Ian Copley ran 35-52, Sarah Burton finished in 39-25 while Jayne Manley's time was 41-36.
Manley also recorded 39-30 at Rotherham Harriers off-road trail race at Scholes Coppice. Darrell Harrison finished in 44-01 having sustained an injury during the race.
Barnsley AC's Chris Gillott ran a course PB at Endcliffe ParkRun with 17-29.