THE BARNSLEY Town Centre Races will not be held this year, in a 'hugely disappointing' development which organisers say will have a negative impact on the town and the cycling community in Britain.
The event returned to the middle of Barnsley in the last ten years – having been regular a fixture of the calendar decades earlier – with international stars taking part, as well locals of ages in the amateur races, and organisers claiming it was the biggest event of its kind in the UK.
But it will not return in 2023, following a decision by Barnsley Council.
Coun Robert Frost, cabinet spokesperson for regeneration and culture, said: "We always consider customer feedback when planning our events programme for the year. In this case, we found there was more demand for music and cultural events so we've got an exciting world music night planned with bands coming from Taiwan, Japan, India, Germany, Austria and, of course, Barnsley to perform in the Glass Works Square and the Library @ the Lightbox at the start of Barnsley's Big Weekend on Friday July 14.
"Keeping our residents active is still a priority, but the town centre races haven't proven to boost cycling or physical activity rates in the borough. In addition, the extensive road closures required to host the event have previously impacted upon trading for town centre businesses.
"However, cycling participation remains a key part of our activities on the final day of the Big Weekend. Opportunities will also be provided throughout the year via a borough-wide development programme which will encourage our residents to cycle more and look to get more people participating in recreation, travel and sports cycling. We've found this is a more effective way to engage with our residents and encourage physical activity."
Starting and finishing outside the town hall and usually held in July, the races were the National Circuit Championship in 2015 under the organisation of Team Cystic Fibrosis.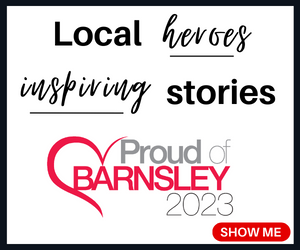 It was taken over by Barnsley Road Club who held races on the national circuit in 2017, 2018 and 2019 then also last year after cancellations due to Covid-19, with a crowd of about 2,000 in attendance.
"It's hugely disappointing," said organiser Chris Lawrence.
"It takes away the investment to the next generation of cyclists. They won't see racing on the highways or a town centre event and aren't inspired to take up the sport. Barnsley has a rich heritage as a centre for cycling and the access to the countryside here is the best in the country, without question. But it needs that lighthouse event to inspire people.
"Cycle events are good for the town, and the economy and introduce people to sport which helps their health and wellbeing.
"For the cycling community, it was a huge event. Not just in Barnsley but across the country. Tim Pidcock won it then went on to win an Olympic gold. Connor Swift, Jake Scott and Anna Henderson have all gone on to international honours. A lot of people would say Barnsley was the one."
Lawrence now organises similar events in Newark and Dudley and is in negotiations with other towns.
Does he think the Barnsley races could return in the future?
"Somebody said to me there are three important factors: cash, cash and cash.
"Until the money is available or we generate sizeable sponsorship, which we have always hoped for, then it won't return. Or it may take a changing of the political focus to realise that having this on the streets of Barnsley is an enormous benefit for the town. That could trigger a return to support for this event.
"We will always be waiting, ready to take the opportunity with both hands."
Meanwhile, Birdwell Wheeler Trevor Mayne took on the Cragg Vale Hill Climb in Calderdale.
At five miles, it is the longest continuous ascent in England. His time of 18-7.4 put him fifth overall and second in the 55-59 year age group, missing out on first by just 0.3 seconds.
Tuesday saw the fifth of Birdwell's five-mile time-trials in Thurgoland.
Mayne was fastest in 13-32, 23 seconds ahead of second-placed Marc Peasegood in 13-55. Austin Watson knocked 61 seconds off his last time to finish in 15-47 and Paul Heggie finished in 16-53.
The sixth of Birdwell's five-mile club time trials is on Tuesday from 7pm. Visitors are welcome.