EXACTLY a year ago today, Michael Duff was holding his first press conference with the local media as Barnsley head coach.
His appointment had been confirmed the previous day after weeks of speculation linking him with a move from Cheltenham Town whom he had taken to a club record 15th in League One.
That attracted the attention of the newly- relegated Reds as did his style of play which fit their club philosophy as well as a willingness to embrace both the data-driven approach to signings that he would not be in total control of recruitment.
They are understood to have paid £100,000 to bring him to Oakwell and it has certainly been money well spent as he and those around him transformed a club humbled by relegation, with players being sold all summer, into a team the fans can be proud of who were denied promotion in the cruellest possible manner.
It was an appointment – coming days after the removal from the board of controversial co-chairmen Chien Lee and Paul Conway – which was welcomed by the majority of fans, especially after they heard the new head coach speak.
Duff said in that first press conference: "Last year has gone.
"Park it up. You can't wallow in it.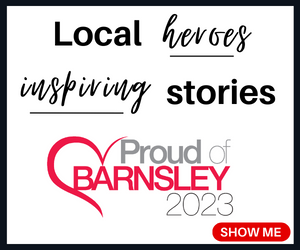 "I know there are things that are broken and it is a priority to fix them as soon as possible.
"There's an excitement but also an awareness that there's a disconnect in certain parts of the town and club.
"There's a reality that it might not happen overnight.
"The first thing is to connect everyone together, moving in the right direction, and hopefully it snowballs from there."
He used the phrase 'hard work pays you back', which would be repeated regularly throughout the next year along with 'matchday is a window into your week' and 'football owes you nothing.'
Those soundbites were part of the consistent messaging within Oakwell which has been bought into whole-heartedly by the players, and yielded great results.
It wasn't plain sailing.
Cauley Woodrow was sold to Luton five days after that press conference, followed a fortnight later by Carlton Morris with Callum Brittain moving to Blackburn two weeks after that then Michal Helik and Callum Styles left on deadline day.
That was part of the 'chaos' last summer which Duff said was the key factor in Barnsley missing out on automatic promotion despite collecting 54 points from 23 games midway through the season.
They gave their promotion rivals a significant headstart but still only lost on the narrowest photo finish amid controversy surrounding refereeing decisions in the Wembley play-off final.
After making a charge towards the Championship which few expected last summer, the Reds will now be among the favourites for the top two and must make sure they make a more stable start to the campaign in the transfer window and on the pitch.
They are trying to sign goalkeeper Harry Isted on a permanent deal after a fine loan spell and are confident all the out-of-contract players offered new deals will put pen to paper.
Departures are expected within Barnsley's model and in the context of operating on a limited League One budget.
Mads Andersen is likely to leave this summer following a remarkable four-year spell at Oakwell which saw him go from an error-prone youth to dominant skipper, while breaking the record for appearances by a non-British or Irish player.
With Bobby Thomas not expected to return after his successful loan, the Reds will likely be looking for at least one new centre-back.
Others could also depart, with Jordan Williams, Brad Collins and Herbie Kane all having just one year left on their contracts. The likes of Luca Connell, Adam Phillips and Liam Kitching are unlikely to leave unless for multi-million offers.
Limiting the damage of any departures and replacing whoever leaves effectively will be the key challenge.
The Reds may also need more strength in depth is up front. It is unclear whether Slobodan Tedic and Max Watters will return after mixed success in their loans, with Devante Cole and James Norwood again the main strikers at the club.
Oli Shaw barely played after joining in January but is highly-rated within Oakwell and will look to have a good pre-season while teenager Fabio Jalo is an exciting talent.
Cover for Nicky Cadden at left wing-back is another area to potentially look at, with academy product Charlie Winfield offered a new deal but untested at first team level while Ziyad Larkeche is out of contract after his loan from Fulham.
The most important thing is to keep Duff, who has inspired the turnaround in the last year among others.
If they keep him all season, there is a decent chance that – one year from now – he will have led the Reds into the Championship.