BARNSLEY could potentially receive a windfall from John Stones winning the Champions League.
The 29-year-old from Thurlstone, who spent a decade in the Oakwell academy and played 28 Reds first team games, starred in Manchester City's 1-0 win over Inter Milan in Istanbul on Saturday.
He moved to Everton in 2013 with a 15 per cent sell-on clause inserted which the Reds benefited from when City bought him for £47.5million in 2016. It has been reported that the Toffees will receive an extra payment of £2.5milllion for Stones winning the Champions League.
Barnsley chief executive Khaled El-Ahmad told the Chronicle: "If Everton receives money, there are some funds that trickle down to us.
"We are reviewing it and waiting to see how we can progress. It's not professional to talk about all the details.
"The interesting part is that everyone in Barnsley should be proud of John Stones. Someone showed me a picture of the tattoo he has of Oakwell.
"He should be celebrated.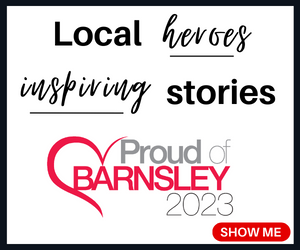 "In the NHL, when you win the Stanley Cup you can take the trophy home to your town. I think we need to get John Stones to Oakwell with his three trophies from this season."
See page 21 for more on Stones.