BARNSLEY have not received any approaches for Michael Duff, says chief executive Khaled El-Ahmad.
There had been some speculation about the future of the head coach who impressed by taking the Reds to fourth in his first season at the club.
He has two years remaining on his contract and is currently expected to lead them into next season.
He had been linked with a move to Huddersfield Town but they have now confirmed that Neil Warnock will stay for next season.
Duff set a club record of 32 wins in all competitions, but they lost in the play-off final to Sheffield Wednesday who scored the only goal in the 123rd minute.
The Reds have been installed as one of the favourites for promotion next season by bookmakers.
El-Ahmad told the Chronicle: "The last conversation I had before he went on vacation, he was ambitious as ever.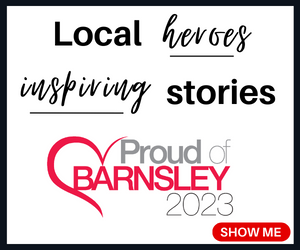 "We all hurt from not getting promoted but he's happy here.
"We have spoken this week about the squad and pre-season.
"It's all good so far."
He added: "He's under contract so, for now, he is the coach.
"There is nothing else to report.
"No one has called me about him."
Asked to assess Duff's contribution to the Reds after his appointment a year ago, El-Ahmad said: "I think he's been great for the club.
"We got exactly the person we were looking for.
"He and I align perfectly in terms of culture and what we see a club being.
"The results speak for themselves."
But the chief executive hopes the fans do not turn on the manager if the Reds hit some poor form next season.
"I want everyone to remember that, earlier last season, some people said that he should be fired.
"Not every season is the same.
"Next season we might have a bad spell but don't forget all the times you thought Michael Duff was great.
"It's a process and you have to believe in it.
"Sheffield Wednesday is a good example.
"A good person (Darren Moore) who did a record-breaking year starts getting unacceptable abuse that goes as far as racism which is utterly ridiculous.
"I bring it up because he's been at Barnsley."
Do Barnsley have a succession plan if Duff ever leaves?
"I don't talk about contracts but we are prepared for all scenarios.
"Whatever happens, happens but we are in a good place."