BARNSLEY'S flooded mines which have been dormant for decades could be brought back into use to help solve an ongoing energy crisis - after council bosses admitted they are exploring plans to use the water to heat homes across the town.
Engineers believe it is possible to capture residual heat from the water - which is hundreds of feet underground - as it re-fills naturally and remains at approximately 15C to 20C throughout the year.
Former mines are located at Stairfoot, Worsbrough Bridge, Darfield, Brierley, Mapplewell, Little Houghton, Dodworth, Elsecar, Grimethorpe, Haigh, Royston, Barugh, Hoyland and Darton.
When in operation, underground passages had to be kept dry by pumping water out but when they closed the pumping stopped, with most abandoned workings now deemed to be full.
Coun James Higginbottom, cabinet spokesperson for environment and highways, said: "We're exploring with our partners at the South Yorkshire Mayoral Combined Authority the potential of using mine water as an energy source here in Barnsley, building on our proud coalmining heritage to power the industries of the present and future.
"We would welcome extra focus and funding from central government to push this forward within the borough."
It follows a similar scheme in Gateshead, where heat from mine water contained in workings 150 metres beneath the town centre is used to supply the local heat network.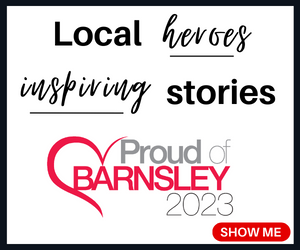 A six-megawatt pump recovers heat and distributes it via a network of heat network pipes over five kilometres long.
Currently, this network supplies heat to a range of building types including Gateshead College, the Baltic Arts Centre, offices and hundreds of council-owned homes.
A study into the viability of its roll-out - compiled by the All-Party Parliamentary Group on Coalfield Communities - said water in other former pits should be tested to see if it can be used to kick-start a green energy movement due to growing levels of fuel poverty.
Almost a fifth of Barnsley residents are living in fuel poverty - a figure well above the national average.
A spokesperson from the group added: "The UK and devolved governments should investigate geothermal mine water energy as a sustainable heating source across former coalfield areas.
"There is a desire for the former coalfields to play their part in the transition to a green economy.
"The distinctive asset that the coalfields can bring to bear is the potential for geothermal heating from water in abandoned mines.
"This is an opportunity to provide a sustainable and reliable, low-cost warmth for many communities across the former coalfields with little or no associated carbon footprint.
"It also has the potential to provide significant higher-skilled employment opportunities."
Barnsley East MP Stephanie Peacock, who is a part of the group which made the recommendations, told the Chronicle there is a 'real possibility' the scheme could work.
She added: "As a Vice-Chair of the All Party Parliamentary Group for Coalfield Communities, I was pleased to attend the launch of our report Levelling Up the Former Coalfields.
"The report made 12 recommendations based on the responses we received to the public inquiry on this matter.
"One of these recommendations was the exploration of geothermal mine water energy as a sustainable energy source to provide low-cost, low-carbon heating for homes.
"There is a real possibility that this could work, and several eligible places have already expressed an interest in the preliminary exploration of geothermal energy.
"This is one of many interesting possibilities, and shows the local appetite for regeneration and change in former coalfield areas.
"Whether this change be through mine water or other routes, I hope that the Ggovernment will take the report's recommendations seriously, and level up former coalfield areas in a meaningful way."