INEQUALITIES which have held back ex-coalfield communities such as Barnsley since the town's mines closed several decades ago must be put right by the government, a ground-breaking new inquiry has found.
The All-Party Parliamentary Group on Coalfield Communities - which has received support from Barnsley MPs - revealed the findings of their report to 'level up' pit villages which have lagged behind this week.
It set out to find out if job losses from the coal industry have been fully replaced, if pollution from mines has been rectified and if the needs of former miners are being met.
The Chronicle can reveal a total of 12 recommendations were made by the group and it has already received support from the Coalfields Regeneration Trust (CRT), which urged the government to quickly deliver the measures.
The trust started its work in Barnsley in 1999 to assist ex-mining towns and they continue to offer support to all former coalfields across England,offering funding, practical help and education and employment to those living in areas in need of an uplift in available opportunities.
A key part of the report's findings is a multi-million pound funding package - previously secured by coalfields leaders - being returned to the CRT which would provide an 'immediate boost' to in-need communities which have traditionally suffered from high employment levels and poverty.
Linda McAvan, chair of the CRT, said: "The communities of the former coalfields have made their own distinct contribution to make to the UK's economic growth and can play a significant role in building our national prosperity.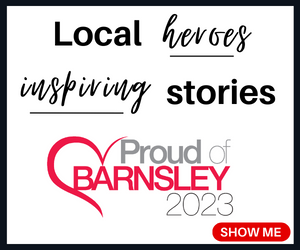 "To deliver the government's stated aim of levelling up all parts of the UK, our communities need to be able to build their own economic future and the report shows how this can be done.
"We are glad the All-Party Parliamentary Group on Coalfield Communities identified the role that we can play in delivering this change and we look forward to the recommendations being implemented by the government."
Alex Davies-Jones, chair of the group, added: "The loss of the coal industry removed the economic and social heart of our communities.
"Unfortunately, recovery has too often been slow and partial - fine words need to be matched by action on the ground.
"We want to use this inquiry to make sure that the distinctive needs of our former coalfield communities are properly addressed."
The inquiry was backed by Barnsley East MP Stephanie Peacock, whose constituency includes hard-hit villages such as Grimethorpe, Great Houghton and Little Houghton.
She told the Chronicle: "The trust have been so important to so many local businesses, not just in Barnsley but in coalfields across the country to support as many people as possible.
"Though the idea of 'levelling up' is welcome in principle, it means nothing if places like Barnsley are being left even worse off than before.
"We need to change the settlement of our country back in favour of those who built it.
"This means providing enough funding in Barnsley to ensure good jobs are available, high streets and businesses can thrive, houses are affordable and the streets are safe from rampant antisocial behaviour.
"Until we see these changes on the ground, levelling up will continue to be no more than a token phrase.
"The inquiry clearly showed that coalfield areas need more support.
"The report's recommendations must be taken seriously if local economies of former coalfield areas are to grow.
"I am glad that the group has undertaken this task, and I hope that the results will encourage the government to commit to the investment we need in former coalfield areas."