MEMBERS of a campaign group which formed to battle developments in the green belt have condemned Barnsley Council for approving two giant warehouses - despite pleas to protect the site.
Set to be built on currently empty fields between Higham and Dodworth, applicant Sterling Capitol gained approval from councillors on the planning board on Tuesday.
The development, effectively an extension of Capitol Park in Dodworth, includes a 105,000sq ft building and a neighbouring 84,000sq ft premises.
Residents of Lane Side Farm, on Higham Lane, objected to the scheme, as did ex-councillor Peter Fielding, due to the warehouses impacting the views from two historic farmhouses and traffic concerns.
The council's local plan development blueprint reallocated the land several years ago, and removed its green belt status, making it available to developers.
Keep It Green, the group which formed a decade ago to contest developments planned for green belt land in the council's local plan, blasted another loss of a green space.
A spokesperson said: "Once again we see that the local plan has resulted in agricultural land being taken out of the green belt for warehouse development which is of overall concern in the context of such losses.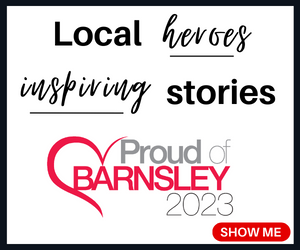 "The effect which it has on the local environment, additional traffic movements and wellbeing of the local community cannot be measured, despite what the planning application and the report says."
As well as the warehouses - which will be completed by the end of 2024 - two-storey offices are proposed to the east elevation with ten loading bays to the south, with a 100-space car park.
Access to the site is proposed from the south-east corner, extending the existing Capitol Close, but a new roundabout could be created to link the road with Higham.
Campaigners have been urging a re-think of the local plan due to 'damaging' developments which have been approved and ones which are still in the planning stage.
Mr Fielding said: "The demographics of Barnsley have changed significantly since the local plan's adoption in 2019 and the projected population growth is not materialising.
"This is arguably the single-most important policy document this council produces that affects every aspect of people's lives, now and in the future.
"The plan needs to be subject to public scrutiny in light of these factors and the clearly expressed public concerns about the existing plan."
However, a council report - published alongside the application for the warehouses - dismissed the claims.
"The local plan review was approved at the full council meeting held in November," it said.
"The review determined that the plan remains fit for purpose and is adequately delivering its objectives.
"This means no updates to the local plan, in whole or in part, are to be carried out ahead of a further review.
"The next review is due to take place in 2027, or earlier if circumstances require it."