Barnsley Hospice holds a very special place in my heart and in the hearts of so many across our Town. As a local MPand as a newly appointed Patron, I have visited the Hospice many times over the years and have always been inspired by the staff and volunteers who make such a huge difference to patients and their families. We must not take them for granted.
The work that Barnsley Hospice does to support people with life-limiting illnesses is exceptional, and the value it brings to the Barnsley borough is immense. Having the Hospice on our doorstep means that local people can be secure in the knowledge that if they or their loved ones need specialist care for a life-limiting illness, they would be able to receive it surrounded by compassionate, friendly and experienced staff in a caring environment.
However, while the work they do is of course, free of charge, the Hospice faces considerable costs providing it and these costs have increased greatly over the last few years. The team at the Hospice have done incredibly well to accommodate these increases without receiving any additional support, which many assume is provided entirely by the Government. This isn't the case.
The Hospice receives £1.7m from the NHS to provide their much-needed services, but each year must raise an additional £3.5m just to keep the lights on, pay staff and ensure that those who need it have the care and support they need and deserve.
Without this fundraising, Barnsley Hospice wouldn't be able to provide their services, and many would have to travel much further afield to receive care for their life-limiting illness. I know how stressful this can be, and I personally hugely value the role that the volunteers and staff play to ensure everyone can access the treatment they need without worrying that they have travel a long way to receive it.
This is why it is so important that Barnsley Hospice continues to have the funding they need and why we all need to know how we can do our bit to support them.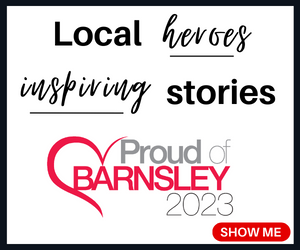 The Hospice are always happy to receive donations and are currently recruiting for a number of volunteer roles. If you have any spare time, whether that's a day a year or a day a week spare, your efforts can make a real difference. They also have lots of excellent fundraisers planned for this Summer, with people undertaking skydives, mountain treks, and even daring to take on Tough Mudder!
I know times are tough, but whether it's time or money, anything you can donate to the Hospice will be very much appreciated. It means that they can continue to support the people of our Town through an immensely difficult time in their lives.
You can find out more about Barnsley Hospice's work and upcoming fundraising events, vacancies and how to donate on their website: www.barnsleyhospice.org. Any support would be very gratefully received.