'UNSUSTAINABLE' buildings held within Barnsley Council's property portfolio - which are costing £30m a year to maintain - are set to be culled to save cash.
Ruling cabinet members will meet on Wednesday to discuss the growing maintenance cost after a report suggested £5.5m in savings must be found following an asset management review.
The current portfolio comprises assets - 2,598 in total - which have a net book value of £262m.
Its £30m-per-year cost is likely to increase further due to rising inflation, utilities charges and the government's property revaluation exercise in 2023/24.
A report said: "At the present time the council holds an unsustainable number of buildings with a growing maintenance requirement - this figure will continue to grow and the council does not have the financial resources to meet these requirements.
"We hold a diverse portfolio with a wide range of assets that it either owns or occupies, with some operating commercially, all of which require consideration in terms of their management.
"Analysis has taken place to illustrate the potential savings that could be achieved through the rationalisation programme.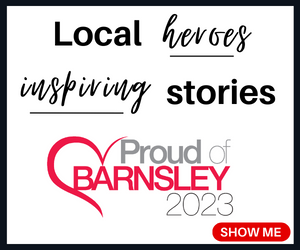 "However, each asset varies based on age, condition, and usage, and has been considered in the round to provide an indicative saving target.
"Based on evidence in the sector, the council is striving to achieve at least an 18 per cent reduction - £5.5m - over a five-year period."
The Chronicle understands reconfigured offices - due to flexible working arrangements which resulted in a proportion of the council's staff working from home during and after the Covid-19 pandemic - has resulted in excess space and some buildings becoming surplus to requirements as a result.
Reducing in-use buildings' energy consumption and 'maximising commercial opportunities' will also occur.
"This strategy takes account of these changes and has produced a plan to dispose of surplus operational assets," the report added.
"It is shaped by the need to further reduce overall expenditure, increase income, and provide digital tools and approaches to improve services and overcome the challenges facing the borough.
"This has now been refreshed to reflect the transformation programme already planned within the council as well as wider potential changes to political, economic, and financial policies which impact on the property holdings.
"Officers have reviewed how its land and property assets can be best used to enable the delivery of the priorities identified in the corporate plan and ambitions.
"There is a real opportunity to get added value from our asset base but at the same time there is a real danger if this is not prioritised in this way that our assets remain a liability and mean frontline services need to be cut to maintain them."