AMENDED plans to build a discount supermarket in Hoyland Common - which were dramatically shelved last year - have been submitted to the council's planning board.
Lidl lodged its bid for a new store on Sheffield Road, off Birdwell roundabout, with a proposed new access off Cross Keys Lane before withdrawing the application before a planning meeting scheduled for December last year.
The Chronicle understands the German firm decided to delay the scheme due to concerns received from highways officers, which has resulted in Lidl moving the potential store further along Cross Keys Lane.
The main concerns raised around the development saw traffic generation on the already-busy road network, as well as there already been sufficient retail provision due to an Aldi, Morrisons, Co-op and Tesco all within a short distance of the site.
Residents also raised concerns about noise, disturbance and air pollution from delivery lorries; loss of greenspace, impact on house prices and possible impact on the Cross Keys pub.
The Chronicle can reveal a new amended application, which residents can comment on until July 11, was submitted earlier this week - and a traffic survey was conducted to ease the worries of locals.
It states that at peak times in a morning, the area around Birdwell roundabout will see an increase of just over 100 cars.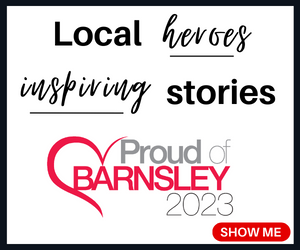 A report states: "Traffic surveys were undertaken at these junctions - Cross Keys Lane, Sheffield Road, Rockingham cross roads, Evri link road, Dearne Valley Parkway, Tankersley Lane and Hoyland Road - on Tuesday May 2 between the hours of 7am and 10am.
"The survey results show that the peak hour has been calculated as occurring between 8am and 9am.
"The site is expected to generate some 110 vehicular trips during the weekday morning peak period."
A petition to try and stop the plans had garnered more than 200 signatures from local residents - and councillors in the area had also been outspoken in their disdain for the plans.
Coun Dave White, who represents the Rockingham ward, said he does not support the amended plans.
"When the plans were initially submitted for the Lidl Hoyland Common development I spoke to as many residents as I could, in person and online to gather their views," he said.
"The overwhelming response was negative, primarily due to its location.
"The road use in peak times around the proposed site is at best busy, at worst gridlocked.
"Access and exit issues were cited as being 'challenging', along with many comments about losing the final few areas of green space that Hoyland Common has left.
"There were also concerns about the impact on trade at the Co-op and the essential Post Office services there.
"I am no longer on the planning board and I'm at liberty to discuss applications freely.
"Due to the wholeheartedly negative feelings for this development, I must agree with and support residents' views that are strongly against the Lidl development."