BARNSLEY College has announced the appointment of its new principal and chief executive following the departure of Yiannis Koursis.
David Akeroyd joined the college in August 2019 as vice principal of technical and professional education, before being promoted to his current role of deputy principal, development and productivity in October 2020.
He has been involved in the further education sector since 2008, holding senior leadership roles at the City of Liverpool College and Bradford College before arriving in the town.
He will take the reigns from current principal Yiannis, who will continue in post until the autumn, when he will step down to take up the role of group chief executive officer at The Bedford College Group next year.
David said: "I am thrilled to be leading the college through its next chapter, as it further embeds and goes beyond its outstanding Ofsted judgement.
"I have been privileged to work with a dedicated team, brilliant students and many committed community and business partners throughout my time as deputy principal.
"I know these links will continue and strengthen as we collaboratively expand the opportunities available for people in Barnsley and South Yorkshire.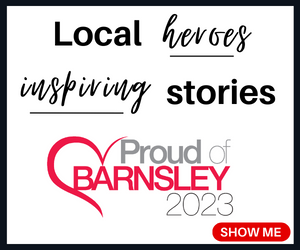 "The further education landscape is constantly evolving, and I want to make sure that Barnsley College is at the forefront of that, leading the sector in its delivery of further, higher and technical skills.
"As a proud Yorkshireman, I am absolutely passionate about being able to give back to communities in the region in grew up in."
Yiannis added: "I would like to congratulate David on his appointment.
"I have had the pleasure of working with him over the last four years and I think he will be amazing in the role. It is clear he has the values and attitude needed to move the college on in its next chapter.
"Everyone knows I love Barnsley College and I'm happy to leave it in such capable hands."