'PROGRESS' is finally being made in a quest to bring one of Barnsley's oldest buildings back to its former glory according to a local MP - giving more fresh hope for its future after decades of neglect.
Stephanie Peacock, who represents the Barnsley East constituency where Grimethorpe Hall stands, is backing local residents in their quest to finally bring the long-derelict building back into use.
The Grade II-listed structure - which was built in 1670 for Robert Seaton - has long been the subject of a series of failed bids to bring it back into use since it was last occupied more than half a century ago.
The Chronicle understands Grimethorpe Colliery Band's leaders are being readied to take over the Brierley Road building as a base - as long as the structure is given the all clear by safety inspectors and funding streams are found for its refurbishment.
However, the MP vowed to use her position as the chair of the All Party Parliamentary Group for Industrial Heritage - which seeks to explore ways in which heritage sites can be repaired and repurposed for local use - to help the cause.
She said: "The hall dates back to the 1600s and is an important part of Barnsley's history.
"The National Coal Board applied for permission to demolish the structure in 1981, however this was unsuccessful and the hall continues to stand in Grimethorpe today.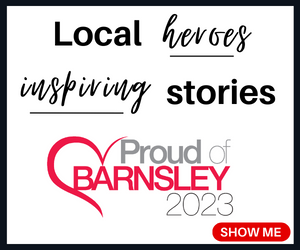 "I am pleased that there has been some progress on the call to refurbish and repurpose Grimethorpe Hall.
"This is a great piece of Barnsley's history and it would be a great shame to lose it.
"If the Grimethorpe Colliery Band were able to use the hall as their base once it has been deemed safe for use, that would be an excellent way to carry on the site's local heritage.
"The repurposing of Grimethorpe Hall would be a brilliant example of the importance of heritage sites to local communities.
"I am pleased to offer my support to this cause."
The hall was escheated - which effectively means its ownership passes to the Crown when a company dissolves - and it is hoped that the MP's support, Historic England's acknowledgement of its importance and its Grade II listing will all go in its favour.
Peter Stevenson, from Grimethorpe Residents' Group - whose members are spearheading the campaign - added: "The band's involvement in this is also extremely important from a funding point of view as it curries favour with bodies.
"They're a world-famous group and the hall is historic - having multiple groups and people all working together for its future has never really happened before.
"There's a long way to go but we're optimistic we can finally give the building the future it deserves."