PROFESSIONAL pool player Elliot Sanderson is hoping to lift the World Cup for Great Britain next week.
The 29-year-old, who's from Stairfoot, will take place in his second World Cup of nineball pool at Lugo in Spain.
The competition begins on Tuesday and will run until July 2 - and Elliot hopes he'll be walking away from the table $60,000 richer.
He'll be partnered with Jayson Shaw for the first time - and he said he thinks the pair will have a slight advantage.
"We're both lefties so that should work well," he told the Chronicle.
"I've been playing pool seriously ever since I was 15."
The tournament will be broadcasted on Sky Sports through Matchroom - and the popularity of the sport is certainly growing, though the rules may need explaining to some.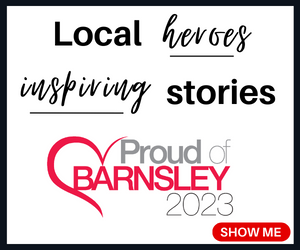 All the matches are winner break and players will not be permitted to inspect the rack - nor will they be able to reposition any of the balls.
A 30-second shot clock will also be in operation throughout the tournament.
The first two rounds will see teams race to seven, the quarter and semi-finals will be first to nine - and the final will see the two best teams race to 11.
Elliot is currently at the Spanish Open and, after going full-time in the sport last year, he's hoping for a successful week.
"I turned full-time last May," he said.
"I used to work in the civil service.
"This will be my second world cup after I competed last year and I'm hoping that this one will go a lot better.
"We want to win the tournament - that's why we're here."