KATHERINE Sciver-Brunt is looking forward to spending more time with her family in Barnsley after retiring from cricket and thanked Barnsley CC for helping her reach the very top of the sport.
The 37-year-old fast bowler from Dodworth retired earlier this summer with a strong claim to being one of Barnsley's most successful ever sports people - winning three World Cups and taking the most wickets of any England woman.
Brunt told the Chronicle: "It had been on my mind for a long time and felt like a burden.
"I went out to Hong Kong to play in a franchise tournament and it was getting to me way more than usual.
"For my own sanity and health, I needed to make a decision.
"I felt being on the fence about it was making me play average cricket.
"My heart felt it was right to stop.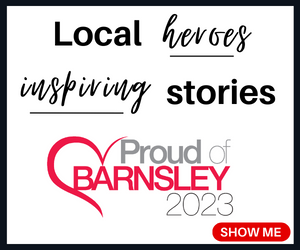 "The Ashes was the next thing and I wanted to be at my very best.
"I didn't feel like I could give my very best. Had I trained and practised to the maximum, I could have played in it.
"But I couldn't do it anymore.
"I have done it so many times. It was the right time to retire."
Katherine will be commentating on the women's Ashes for BBC and Sky Sports, while her wife Natalie Sciver-Brunt is still in the England team.
"I have literally just retired. It's raw.
"The Ashes was my favourite thing ever.
"Of course I will be dying to be out there.
"I was doing something loved so I will miss it.
"I will be jealous.
"But you can't do it forever. At least I get to be around it. I will support Nat and commentate on it."
Asked for the highlight of her glittering career, Katherine said: "The 2005 Ashes.
"I had an unbelievable series.
"If you look at people's figures from every Ashes series ever --they don't get better than that.
"I was a bit screwed over in life because I set myself up for a loss. Everything from that moment on couldn't get better. For 19 years I have tried to be better than that.
"I would also add the T20 World Cup final at Lord's (in 2017)."
Sciver-Brunt began her career as a junior with Barnsley CC at Shaw Lane, and returned there to play for England in a One Day International against New Zealand in 2010.
"That is the most rogue thing that has ever happened. You don't play for England on a club cricket ground.
"That should never have happened.
"You would never find the men doing that in a million years.
"But it happened to us. I made it happen. It was special for me and for the club. I am glad it happened.
"I had a great and surreal day."
Katherine is grateful for her time at Shaw Lane. She said: "It gave me a tough upbringing. I played with the lads and in the men's teams. It's tougher. It's hard work. Boys are naturally taller stronger and faster. Having to compete with them day in, day out, built my mental reliance and set my expectations.
"When I transitioned into women's cricket, it felt easy.
"That was because of playing tough games in Barnsley. I certainly owe a lot to Shaw Lane. Pretty much every value I have is related to back then."
Women's cricket has changed massively during Sciver-Brunt's two decades at the top of the game - in terms of participation, opportunity, coverage and finances.
"If started now and had the career I had for the next 19 years, I would make enough money to never have to work again. We've had to pave the way for that to happen. But I am proud of that and don't resent it.
"There are so many opportunities now. You can now choose this over nearly every sport.
"I think Natalie was the second highest paid female athlete this year."
After commentating on the Ashes, what is her plan for the future?
"I will just be at home relaxing, spending time with my family which I have not been able to do for two decades.
"I will have side projects as well. Whether that is mentoring young cricketers, or a bowling or assistant coach in a franchise tournament, who knows?
"If it comes my way, I will give it a go.
"If I like it, I will keep doing it.
"I I don't, I won't."