A BARNSLEY College student is now the youngest professional goaltender in the English league after penning his maiden contract.
Alex Oldale, 18, from Hoyland, has agreed a deal with Elite Ice Hockey League team Manchester Storm - who play against the likes of the Sheffield Steelers and Belfast Giants in the highest level of the sport in the UK.
The teenager previously won a gold medal in roller hockey at the Los Angeles Junior Olympics in 2017 and was also selected for Team Great Britain's under 18s squad for the 2022 World Championships in Estonia.
The former Kirk Balk Academy pupil - who took to the ice version of the sport at the age of 13 after initially playing roller hockey - told the Chronicle he had dedicated himself to the sport.
Winning the medal six years ago was a stepping stone for him and hugely influential to his journey.
"It's all still a really overwhelming feeling - it came as a huge shock for me," he said.
"The feeling of knowing that your lifelong hobby has become your full-time job, and having the title of a 'professional athlete', is so surreal, especially at my age."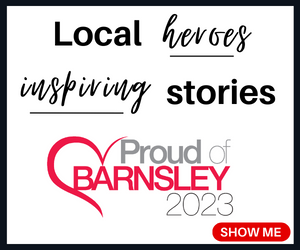 Alex is part of the Barnsley Sports Academy within the college and works on his strength and conditioning with the coaching staff - enabling him to access an Elite Sports Performance Bursary to fund aspects of his competition such as equipment and travel.
He added: "Since being offered the contract I don't think there has been a time period of more than five minutes where it hasn't crossed my mind.
"My ambition is to keep working my hardest and hopefully impress the right people.
"I want to continue to work my way up the rankings to somewhere internationally and hopefully be able to continue to travel the world playing the sport I love."
Read more in Friday's Chronicle.