Ashley Ball discusses a big weekend of boxing action for Barnsley men with Jack Tolson…
Barnsley's two leading boxing prospects both face challenges to their unbeaten runs this Saturday night.
Callum Simpson and Dempsey Wale, both 26, return to the ring at the Manchester Arena and Metrodome respectively.
Super-middleweight Simpson faces tough Glaswegian Boris Crighton over ten rounds on the Boxxer show, televised live on Sky Sports.
Simpson is predicting his knockout run, which stands at nine on the bounce, will continue.
He said: " "It is a big step up but I believe I will get him out of there inside the ten rounds.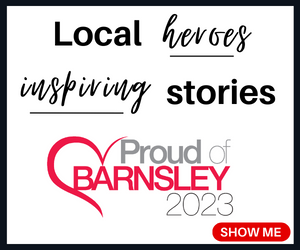 "I am confident I will win and I plan to do it in style.
"It is a real good test for me. I am ranked tenth in Britain and he is twelfth.
"I have spoken with people who have sparred with him and they say he is a big, big puncher. He is fit and strong but I am not too sure about his boxing ability."
Lightweight Wale, younger brother of former British champion turned promoter, Josh, is in with a bit of an unknown quantity in India's Gurjant Singh.
Josh said: "He had been due to fight Joe Ducker over ten rounds, which would have been a good test. But he's broken his rotator cuff.
"We have got this guy coming in and Dempsey has got to expect the unexpected.
"Sometimes you have to fight someone when you have no video footage of them. It's a test and one you have got to be ready for."