VOLKSWAGEN'S ID range - the marque's brilliant line-up of all-electric vehicles - is being touted as a key driver of its future sales.
So, in short, they simply have to be good and a worthy alternative in order for its loyal army of buyers to move away from their beloved Golfs and Tiguans - which in current guises are largely flawless - into the electric sector.
Quality, as ever with VW, is high on the agenda and this car - the ID4 - certainly possesses that in abundance. Looks-wise it follows the same ID flavour as its smaller '3' and larger '5' siblings, so there's the cross-bumper light bar and honeycomb grilles. It's a good-looking car; modern, crisp and appealing to the majority.
Open up the door and you're met with a continuation of that ultra-modern design: it's minimalistic and aside from the infotainment system to the left and the smaller screen nestling behind the steering wheel, that's pretty much it. It's sleek, there's expensive-feeling materials on the dash and doors, and gloss black facia in between the front seats adds yet more quality.
Although some of what you need is housed in a menu, hiding in amongst another hard-to-get-to menu accessed via the touchscreen, VW's cleverly retained four must-haves as buttons below: the main menu, climate, assist and mode. Climate speaks for itself, assist is where you can turn off pre-collision warning and lane assist annoyances, and mode gives you the opportunity to access its sportier traits.
The gear selector - despite being awkwardly positioned at first to the right of the steering column - actually takes seconds to get used to and its location becomes handy as there's ample room where gearsticks and shifters generally are.
The ID4 comes with either a 52kWh or 77kWh battery, but models with the smaller battery are available with either 146bhp or 168bhp, badged as Pure and Pure Performance respectively.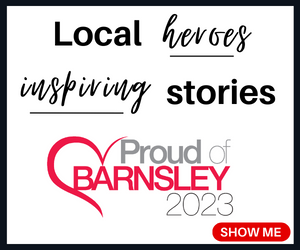 Go for the 77kWh battery and you get either a 172bhp Pro and 201bhp Pro Performance powertrain - like this one - with the larger battery also boosting the range from roughly 220 miles up to around 320 miles.
The Pro Performance is quick enough for most, but it does run out of puff - a 7.8-second dash to 60mph is a fair chunk slower than say an Kia EV6 alternative. There is a range-topping GTX version, which slashes that by a second-and-a-half, if you do want something more spritely.
However, its range is where it claws back that slight deficit as it's properly impressive. EV manufacturers often have a tendency for exaggerating range claims, but the ID4 is pretty much bang on the nose.
To drive, it's far more controlled than both the EV6 and Ford Mustang Mach-E, which makes it a much better family-friendly alternative to that pair which have a habit of having choppy, compromising rides.
The ID4's battery warranty lasts for eight years - or 100,000 miles - and the rest of the car is warranted for three years or 60,000 miles. That's a respectable package and will give peace of mind to any EV cynics who have worries about battery reliability or degradation.
Starting from a smidge over £38,000, the ID4 is pretty much the pick of the bunch if you're after a well-equipped, modern EV with a very good range. It had to be good and it most definitely is.