PLANS to build a new supermarket in Hoyland Common have been met with disdain by locals - but one resident feels there's one ingenious way of halting the plans.
Lidl lodged its bid for a new store on Sheffield Road, off Birdwell roundabout, with a proposed new access off Cross Keys Lane before withdrawing the application before a planning meeting scheduled for December last year.
A new amended application, which residents can comment on until July 11, was submitted last week - and a traffic survey was conducted to ease the worries of locals.
It states that at peak times in a morning, the area around Birdwell roundabout will see an increase of just over 100 cars.
Other areas of concern from residents include there already being enough supermarkets in the area - and yet another loss of green space in the area.
However, 72-year-old Stewart Crew believes there may be a way to stop the development going ahead altogether.
He told the Chronicle: "I'm totally against the development.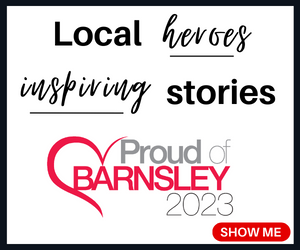 "Cross Keys Lane has a very old dry stone wall and Lidl will want to knock that down.
"It's been known that under certain circumstances they would be protected.
"When they're associated with famous people there's more of an emphasis to keep them - like the wall William Shakespeare used to sit on.
"Barry Hines used to work at Rockingham Colliery and he would have walked down that wall every day.
"It should be kept up because of that - it's of some significance to the area."