MICHAEL Duff leaving for Swansea was the catalyst for Luke Thomas' move to Bristol Rovers, the winger told the Chronicle.
The former Derby youth product was officially unveiled as a new signing for Joey Barton's side at the weekend - putting an end to the speculation that he might sign a new deal at Oakwell.
He was offered a deal at the end of the season, alongside midfielder Joe Ackroyd, striker Aiden Marsh and defender Charlie Winfield.
However, he turned down that option to instead sign for the Gas where he spent the 2021/22 season on-loan and was subsequently promoted to League One.
However, it wasn't until speculation that former Barnsley head coach would leave for Championship Swansea City picked up pace that the 24-year-old decided to commit to the Gloucestershire outfit.
He exclusively told the Chronicle: "Bristol Rovers had been interested in me for a long time and I left on good terms with a lot of the staff and players.
"I kept in contact with them.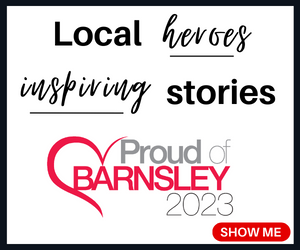 "It came about more when the season had finished and it progressed from there.
"When I found out that Duff could leave that's when the pace picked up.
"He was really helpful with me both on and off the pitch.
"It's definitely a big miss that he's left."
Thomas has bought a house near his home town of Soudley and it now only takes him half an hour to get to training - and he's excited to show Bristol Rovers fans what he's really about.
"I've always loved the place," he said.
"It has always been in my head that I wanted to go back at some point.
"The first time around I didn't really show the fans or the staff exactly what I was about."
The former Barnsley winger signed for the club in 20129 after loans spells with Gloucester City and Coventry.
He made his league debut in a 1-0 win against Fulham in the Championship - a moment Thomas said he'll never forget.
"I was at Barnsley for four years and I really enjoyed everything about my time at the club.
"I've met a lot of good friends and I'll keep in contact with some of them.
"The Fulham goal was brilliant and it's something that I'll never forget.
"Staying up at Brentford on the last day of the season is also a highlight for me.
"As was scoring in front of the fans when I came back from my loan spell on the first game back - that was brilliant."
Thomas suffered a freak injury in training last year in which he broke his leg and ultimately he found it hard to break back into Michael Duff's starting 11.
"It was a horrible time for me," he said.
"Something like that will probably never happen to me again - it was a freak incident.
"I was playing my best football before that as well so it was frustrating.
"But that's football."
Luke has openly spoke about his struggles with mental health and subsequently spent time out of the game in 2021 whilst he was on loan with Ipswich Town.
He now says he feels a lot better - and has thanked the Barnsley fans who helped him through one of the toughest times in his life.
"When I spoke out about it the response was really positive, I couldn't have asked for anything more," he said.
"The fans were so helpful and so positive about it.
"The amount of messages that I received was unbelievable.
"When I first came back to Oakwell after that and played the response from the fans was incredible - I'll never forget that."
The Reds face his Bristol Rovers side away on August 12 and at home on January 13 - and Luke said he's excited to face his former side.
"I'm really excited to come back to Barnsley," he said.
"My girlfriend is actually from Barnsley so I'll be back up there quite a lot.
"They'll always be one of the teams I look for when the results come up."