JULY 1 will always be a special date for promoter Josh Wale.
His show at the Metrodome tomorrow night will be precisely six years since his finest ever night as a fighter.
He defeated Scot Jamie Wilson on a unanimous decision to finally win the British title he had clamoured for since being a teenager.
The Brampton man said: "It was the best night of my professional career and it is a date that always sticks in my mind.
"I was 29, I'd been written off so many times, and some people thought I would never win the British title.
"But I had worked all my life for it and that night everything came together at the third attempt.
"It was always going to be my last chance, if I didn't win, but I did.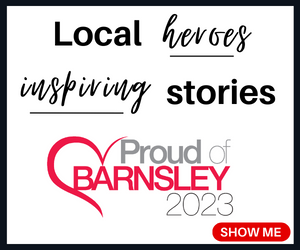 "I feel like I earned that night for what I went through to get there in my career."
Wale officially retired from fighting last year and has made a swift progression into a promoter/manager.
He defended the British title twice before challenging for the European crown and later winning the IBO title at featherweight.
He added: "Being a promoter and manager is totally different and hard but just in different ways.
"It is a different kind of hard. The other night I was on the phone at 3am and even in fight week I am having to sort out opponents.
"When you are a boxer your focus is just on yourself.
"I am just as proud of what I am doing in promoting as I am what I did as a fighter.
"I am lucky because of what I did in boxing has got me a bit of a headstart.
"How I represented myself has given me a good reputation. In this sport you need contacts and a good reputation."
His first signing was younger brother Dempsey, who again features tonight.
The lightweight, 26, has a peculiar test with Indian fighter Gurjant Singh, who has won three of eight in his homeland, flying in for a six-rounder.
Josh said: "Dempsey had been due to fight Joe Ducker over ten rounds, which would have been a good test. But he's broken his rotator cuff.
"We have got this guy coming in and Dempsey has got to expect the unexpected.
"Sometimes you have to fight someone when you have no video footage of them.
"It's a test and one you have got to be ready for."
The show also features a first for the Wale camp, overseen by Josh's dad, trainer Mick.
Their first female professional Kerry Orton makes her debut against Nicaraguan Wendellin Cruz.
Though from Sheffield she has made the Brampton gym her training home and will be well-supported.
Josh added: "I am excited to see Kerry.
"She is the first woman my dad has trained as a professional.
"She has proven great to work with and has slotted into our gym. She's one of us.
"She is hard-working, dedicated, never questions anything and has thrown herself into it.
"She's what I call a real boxer."
Another of Wale's signings, Paul Clewes, from Doncaster is also on the bill which features an English flyweight title fight between Conner Kelsall and Paul Roberts.