A SMITHIES art lover who bought two original watercolours from an acclaimed painter who is marking his 60th anniversary as an artist this week doesn't ever want to sell them - unless former President of America Bill Clinton makes him an offer&
Mick Hellewell, 81, visited Ashley Jackson's Church Street gallery in the early 1970s and spent £30 - about two weeks' wages - on the depictions of Dunford Bridge and Langsett for his wife Anne's Christmas present.
The latter is of the area known locally as 'North America' as it's where Second World War US soldiers - while based in Barnsley - often visited for shooting practice.
And it's this link that may finally persuade Mick to sell, given the ex-President's penchant for Ashley's original works and its relevance to his country.
"Ashley's a smashing fella and I've always been quite fond of them, but my wife wasn't particularly impressed when she unwrapped them one Christmas," he told the Chronicle.
"I thought I was being generous - £30 was a lot of money back in those days.
"He did them 'on the stump', sat there in the countryside, so they are literally as they were 50 years ago and it's great I have these at the time he's marking his 60th anniversary.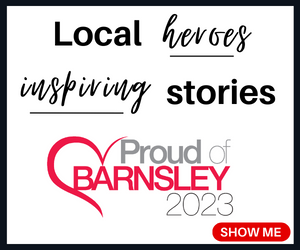 "I think the 'North America' painting is of great relevance to President Clinton so if he sees it, who knows, he may make me an offer."