The start of the tennis at Wimbledon will always trigger memories for Barnsley people.
And it's true what they used to say. Wimbledon wouldn't be Wimbledon without Barnsley.
For many years the Dunlop Slazengers factory in Measborough Dike was completely in control of the production of balls for the esteemed tournament.
Many Barnsley people will have worked in the various departments over the years.
We dug back into our archives to find out how the Chronicle covered the story in June 1990. A whopping 34,000 balls were produced for that year's tournament by the crew based on Doncaster Road, which is now a housing estate.
What are your memories of working there?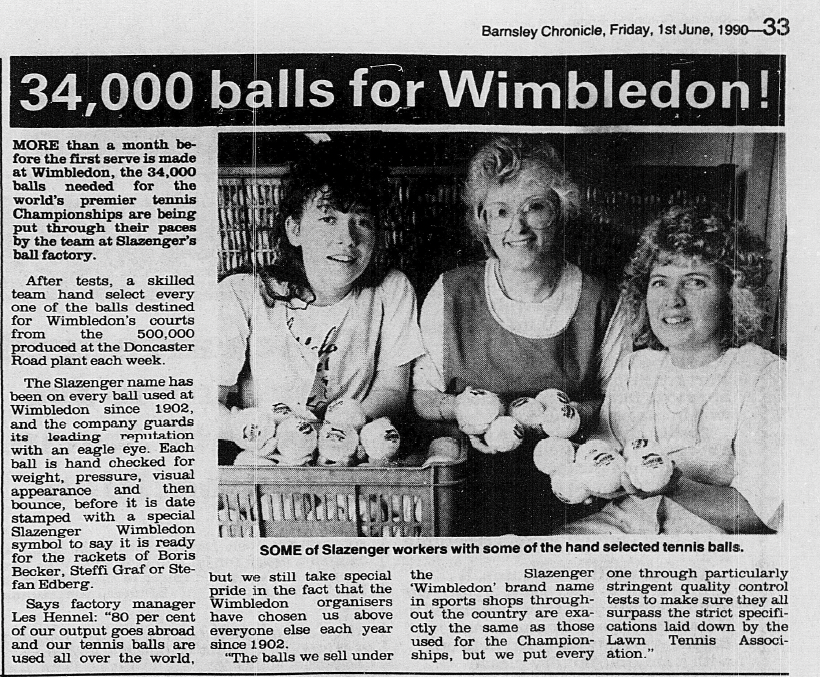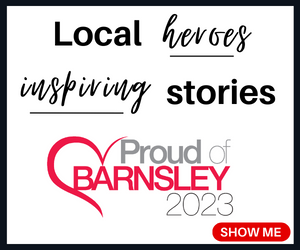 Barnsley Chronicle: Friday 1st June 1990
34,000 balls for Wimbledon
More than a month before the first serve is made at Wimbledon, the 34,000 balls needed for the world's premier tennis Championships are being put through their paces by the team at Slazenger's ball factory.
After tests, a skilled team hand selects every one of the balls destined for Wimbledon's courts from the 500,000 produced at the Doncaster Road plant each week.
The Slazenger name has been on every ball used at Wimbledon since 1902, and the company guards its leading reputation with an eagle eye. Each ball is hand checked for weight, pressure, visual appearance and then bounce, before it is date stamped with a special Slazenger Wimbledon symbol to say it is ready for the rackets of Boris Becker, Steffi Graf or Stefan Edberg.
Says factor manager Les Hennel: "80 percent of our output goes abroad and our tennis balls are used all over the world, but we still take special pride in the act that the Wimbledon organisers have chosen us above everyone else each year since 1902.
"The balls we sell under the Slazenger 'Wimbledon' brand name in sports shops throughout the country are exactly the same as those used for the Championships, but we put everyone through particularly stringent quality control tests to make sure they all surpass the strict specifications laid down by the Lawn Tennis Association".