In 1866, Barnsley's Medical Officer, Dr Michael Sadler, wrote in the Barnsley Chronicle about sewage in our local waters posing the deadly threat of Cholera. While such diseases have been largely consigned to history, 157 years on, Dr Sadler would be shocked at the waste still in our local waterways.
This is because, in 2022, Yorkshire Water pumped raw sewage into Barnsley's rivers and streams for a staggering 13,228 hours. This stream of waste is a symptom of something going terribly wrong with how our water is managed.
Water is obviously critical to our wellbeing, our economy, our environment – and that importance is only increasing with new stresses on our water supply, sewage treatment, and flood defences caused by climate change. For instance, greater and more intense rainfall has caused floods like those in Lundwood in 2019.
When I was Mayor, we worked with local authorities, the government, the Environment Agency, and the water companies, to tackle flooding through our innovative new Flood Resilience Plan. If delivered in full, it will protect over 10,000 homes and 2,000 businesses. Most importantly, we unlocked substantially more funding than was originally earmarked for our region. However, who is ultimately responsible for managing water in our country is a critical question. In other words, water is not just another commodity: it's a vital public resource, and we have to manage it for the public good.
Right now, we are not.
Take sewage. The levels of dumping are almost certainly under-estimates, because the government slashed monitoring budgets. Left to police themselves, water companies have under-reported releases. The Environment Agency has a duty to monitor and punish water companies dumping waste in our water, and although their £1.6bn budget might look like a lot of money, three fifths goes to much needed flood prevention. Also, since 2010, environmental protection funding has dropped 80%, and for enforcement 40%.
Even when enforcement happens, it's just a negligible cost of business for the water industry. Although England's main water companies were fined over sewage dumping hundreds of times between 2010 and 2021, the total amount represented just 0.7% of their profits. Meanwhile, Water companies paid a stonking £57 billion in dividends between their privatisation in 1991 and 2019, and combined with servicing debt, shareholder payouts add around £93 to the average yearly bills of my constituents.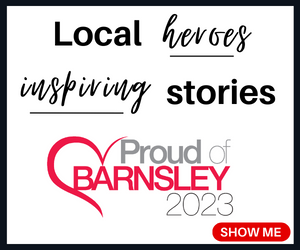 Contrast this to publicly owned Scottish Water. They invested nearly 35% more per household in infrastructure since 2002 than English firms, while charging 14% less. Such a difference shows it is not some operational issue solved by small tweaks to the failing system. It's a systemic problem requiring transformative action, and an approach that sees water as a basic necessity, rather than a commodity. Currently, the water regulator is not up to the task.
This is because Ofwat's job is to mostly regulate the business affairs of water companies, rather than tackle record levels of sewage dumping. That's why I'm making the case in Parliament for a reformed regulator, focused on protecting the environment, and the public, which should have a social and environmental mission, and a responsibility to help push through a coordinated plan to address climate change, pollution, and infrastructure upgrades.
Regulation of water for the public good needs to ensure safe, sewage-free, waterways, and affordable bills providing value for money. Cleaning up our water is a political choice and it's in the gift of the government if they think it's time for fundamental change. Because it is past time we started managing our public resources not for private profit, but for the public good.