JOE FERGUSON broke his 100m personal best last weekend and is hoping to do the same over 200m at the British Championships this weekend.
The 23-year-old sprinter from Darton ran 10.21 at the Newham Open in Stratford.
He will revert to his favoured distance of 200m at the national championships in Manchester, which double as qualifiers for the World Championships in Budapest in August.
Ferguson – whose race will be on Sunday afternoon – is hoping to replicate the event last year when he took a silver medal with a PB of 20.23 and qualified for the last World Championships in Eugene, USA.
This time the qualifying standard is 20.16 and again he must finish in the top two.
Ferguson, whose current season's best is 20.8, said: "I am hoping that, with my 100 being fast last week, my 200 will follow.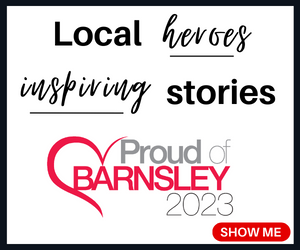 "The main aim is to finish in the top two and, if the conditions allow, go for the qualification time.
"I definitely feel I am capable of doing it.
"I just want to showcase myself, let everyone know I am the real deal, and cement myself in British running.
"With it being Olympic year next year, I want to make myself one of the household names.
"I am in a better place than last year and I am more experienced.
"I should be able to handle the business the same as I did last year.
"If I don't get the time, I will still have a few weeks to get it at other races."
Ferguson has had a difficult year as, after recovering from a calf injury, he attended the British University Championships and was warming up when he collided with a runner running the wrong way on the track.
He suffered five facial fractures and also injured his knee and ankle, which put him out for ten weeks.
"It crossed my mind that the season might be over.
"For six weeks there wasn't a route back to training never mind competing at a high level.
"I was just grateful to be back on the track at first so to be pushing for the British team again, I am just proud of myself and my coach.
"I have told myself, now I am back, I won't let the year slip away. I haven't felt like myself until the last couple of weeks but the numbers I am doing in training are making sense again.
"It would be absolutely huge to get to the worlds this time.
"If I can manage to pull this one of out of bag after the year we've had, it would be amazing and put me in perfect shape going into the World Championships."