MARKS and Spencer will close their town centre store in November, the Chronicle understands.
The retail giant announced a year ago this month that it will close its Queen Street store - ending its 90-year presence in the heart of the town - and is readying a move to Peel Retail Park, on Harborough Hill Road, where it will open a foodhall store with 60 per cent more space.
It's part of a strategy to move out of town centres amid changing shopping habits and increasing cost pressures, with Marks and Spencer confirming it will close 32 sites over the next three years.
Upon the announcement, Marks and Spencer - which has operated in the town since 1937 - took a swipe at 'failed local authority or government policy' for its under performance in the town centre.
A spokesperson for the chain said this week that the town centre store will close when the new one opens - and they intend to open it later this year.
The Chronicle understands that a date of November 28 has been set - though nothing is set in stone as of yet.
Bosses say the proposal to open the foodhall shows a 'positive investment' in the town which will secure sustainable economic growth, including local employment provision.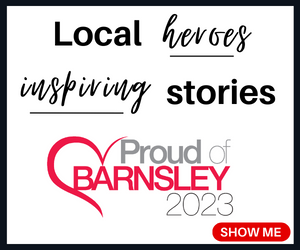 There are also plans to extend the rear of the unit for a 508 square-metre site, designed to enable the efficient delivery of goods to the store as well as a plant enclosure.
Around 70 full-time and part-time staff will be on hand at the site, with the firm confirming they will hire locally to support residents in the area.
"M and S will increase the level of employment at the site as foodstore operators typically require higher staff levels due to increased service operations and customers compared to non-food retail operations," a report states.
"The proposed store will employ approximately 70 full and part-time staff who will primarily be recruited locally.
"The works required to create the new foodstore unit also require the services of local building trade contractors which provides employment opportunities during the construction phase.
"Usually a range of skills such as steel, brick and block work and shop fitting are sourced locally, as well as cleaners and labourers.
"It is evident that the number of jobs created by the proposed development is a material benefit.
"Jobs in the retail industry are flexible and socially inclusive, as they provide a range of jobs in both full and part-time positions, as well as during evenings or at weekends."