BARNSLEY singing sensation Tom Masters is hoping to take a well-deserved holiday after winning £10,000 at a recent talent show.
Tom, 25, rose to notoriety as part of the world-renowned Barnsley Youth Choir - and his recent stint as a solo singer-songwriter has seen his fame rise even further.
At a recent singing competition, named Bank's Got Talent in Pontefract, Tom walked away with a huge £10,000 cash prize.
He was shocked to see the competition in the first place - and he's thanked the competition hosts for the opportunity.
He told the Chronicle: "When I first saw it I couldn't believe it.
"I just thought it was such a wonderful thing - the guys at The Last Bank have put on the most incredible event.
"When they put it out it was such a statement of intent and a belief in local talent.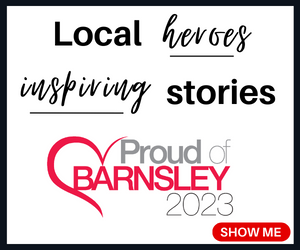 "It's not a short amount of money - it's life-changing stuff."
But even when he made it to the final four at the weekend, he still didn't think he'd be crowned the champion.
"I'm still very blown away - it's not sunk in yet," he added.
"I haven't even considered what I might do with it because I was looking around at the other contestants and how they amazing were.
"Here I am now with this £10,000 prize.
"Obviously some of the money will be going back into my music because I want to be able to share some more music with everyone.
"Maybe the more selfish one is a holiday - it's been a lot of hard work for a long time.
"I'd love to take my family away somewhere."
Visit the Barnsley Chronicle YouTube channel for our interview with Tom, as well as an exclusive rendition of his upcoming song.