AN inspirational Barnsley cancer survivor sounded her horn to start the town's Race for Life event at the weekend - just months after finding out her tumour had shrunk.
Joanne Darwin, 59, from Hoyland, was diagnosed with breast cancer in September 2021.
The month before that, Joanne has noticed a lump in her breast while having a shower - she already had an appointment for a routine mammogram coming up so decided mentioned the lump at that visit rather than going to her GP.
Joanne was told that it was routine that she would be recalled for another mammogram to check again.
At this appointment she also had an ultrasound and needle biopsy.
She was told it was breast cancer, a lump of around 2.4 to 3.5 cm in size - but it was treatable.
Initially her treatment plan was to have surgery to remove the lump, followed by chemotherapy and radiotherapy.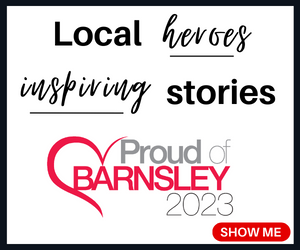 However, due to finding she had atrial fibrillation during a pre-op check, it was decided to give Joanne chemotherapy first to shrink the lump before surgery.
The chemo was successful and had shrunk her tumour to 0.5 cm in size - she then had the lumpectomy in April 2022 before more chemo, including Herceptin.
She will now take Letrozole - a hormone therapy drug - for the next 5 years and go for routine mammograms.
Cancer Research's Race for Life event took place at Locke Park on Sunday - and Joanne was given the honour of starting the race as well as playing in the Strata Brass Band throughout.
She said: "I've been through a lot of treatment since my diagnoses, but I've come out the other side.
"What better way of celebrate than playing with my band mates as we marched for life.
"It certainly took a lot of extra breath to play and get round the Race for Life course, but we managed it and go a fantastic cheer from everyone when we crossed the finish line in style.
"It has been very important to raise money for Cancer Research UK. I wouldn't be where I am, and plenty of other people are going through this wouldn't be without the money raised at Race for Life events."
The band helped make up a total of nearly 500 people taking part on the day, all raising funds for life-saving research.
The players from Strata, her 30-year-old daughter Sophie's Rockingham Brass Band, and members of other local bands have come together to support their fellow band mate.
So far, the band have already raised nearly £3,000.
Nicki Embleton, spokesperson for Cancer Research UK and who was at the event, said: "Joanne and the March for Life Brass Band made our Race for Life in Barnsley even more special today.
"The sight and sound of them marching round Locke Park was inspirational and brought a smile to everyone's face.
"You could hear them from right at the other side of the park.
"When they came along the final stretch to the finish line, they were greeted with a huge round of applause and cheers from the appreciative crowds, before picking up their medals.
"Like all of those who took part today, they had their own reasons for doing so and each made a wonderful contribution towards research."