COLLINS UNKNOWN QUANTITY BUT APPOINTMENT IS PROGRESS
NEILL Collins was yesterday appointed as Barnsley's sixth head coach in less than four years. As often with Reds appointments, it is difficult to assess his credentials for management in League One.
The Scotsman knows English football well after making hundreds of EFL appearances, had a similarly successful career to predecessor Michael Duff and is known for pressing football.
His only experience as a manager has been in the second tier in the USA but we should get a lot more insight after his first press conference and any new manager surely deserves the backing of the fans.
It has been a tough last month or so for the Barnsley FC, starting from the moment Josh Windass' header hit the back of their net seconds before the expected penalty shoot-out at Wembley in the play-off final.
Since then, they have lost their highly-rated head coach Michael Duff, whose departure is thought to have triggered the decision of Harry Isted and Luke Thomas not to sign with the Reds but not the sale of Mads Andersen who was promised a move this summer no matter what.
Duff's exit will split opinion.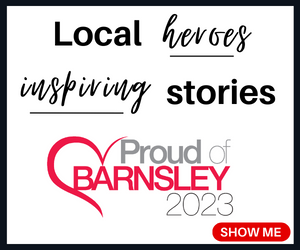 It is a step up to join a Championship club in Swansea City with a recent history of managers who have gone on to Premier League jobs but it has irritated Barnsley fans who were told by the head coach that loyalty was important to him while highlighting his long stints at previous clubs.
Whatever your opinion on his departure, he will be difficult to replace.
Clearly a talented coach and inspirational leader, he broke a club record for wins in a season and united everyone at the club in a promotion challenge few realistically expected a year ago.
But Collins takes over a club in a much better place than the one Duff walked into last summer following relegation and with several players desperate to leave.
The majority of last season's unified and high-performing group remain and a good head coach, if aided by some decent decisions in terms of recruitment and retainment, will have a solid platform from which to launch another promotion challenge.
Time was of the essence. There is less than a month until the season starts, and the lack of news at Oakwell has frustrated elements of the fanbase.
As much as a head coach is only part of the recruitment department at Oakwell, it is surely far easier to persuade players to join when they know who they will be working for while recruitment must be – at least partly – tailored to the new man's style and favoured formation as well as his opinion on the current squad. If there is any hangover from the Wembley loss, the arrival of an impressive new boss with fresh impetus could begin to clear it.
STILL A TALENTED SQUAD
There is still a very good League One squad at Oakwell.
Not many players at that level, if any, are better in their positions than the midfield three of Luca Connell, Adam Phillips and Herbie Kane, or defender Liam Kitching – who seems to be Andersen's natural heir as captain – wing-backs Jordan Williams and Nicky Cadden and goalkeeper Brad Collins.
The likes of Kane, Williams, Cadden and Collins only have a year remaining on their deals while players such as Connell, Phillips and Kitching will have doubtless attracted attention after fine seasons.
But the attitude from within Oakwell is that they will only sell players for their valuation and are willing to let contracts expire, while holding out for some of the bigger sales in their history for their top stars on longer contracts.
Whether that proves to be the case remains to be seen but, should the vast majority of the players listed above stay, it is certainly the basis of a squad that is good enough to at least compete for promotion.
REINFORCEMENTS NEEDED - ESPECIALLY AT CENTRE-BACK AND UP FRONT
Some additions are required this summer, obviously, and the list may increase if other players are sold or depending on the new head coach's opinions.
Central defence is the area which immediately springs to mind following the sale of Mads Andersen and exit of Bobby Thomas who is not expected to return after a fine loan.
They have brought in 21-year-olds from non-league in Kacper Lopata and Jack Shepherd, but they are not expected to go straight into the first team.
Kitching is the only centre-back remaining who was a regular starter last year but Robbie Cundy may now be given a chance in the middle of the back three and Conor McCarthy is back after a serious knee problem which has healed but he is still catching up with match fitness.
Jasper Moon is also back at Oakwell following an impressive loan in League One at Burton Albion.
So there are plenty of options but, especially if they intend to continue playing three at the back which new head coach Neill Collins has used before, a new centre-back to go straight into first team contention must be high on the priority list.
As will be at least one striker.
James Norwood and Devante Cole – both with one year left on their current deals – each hit double figures last season and are respected older heads in the dressing room.
Oli Shaw – who barely played after signing in January – is highly-rated at Oakwell and, with a pre-season behind him, is expected to play more regularly this coming season.
There are also youngsters such as Fabio Jalo, Aiden Marsh and Josiah Dyer.
But, like with defence, at least one high-quality centre forward addition to go straight into first team contention would add an extra dimension to the squad.
Other areas of the squad that could be strengthened are back-ups at left wing-back and central midfield, unless the new head coach deems untested youngsters such as Jamie Searle, Charlie Winfield and Joe Ackroyd ready to be part of the matchday squad on a regular basis.
Cadden and Collins are the only senior players in their position.
There are still lots of options in central midfield but Luke Thomas has left and Josh Benson is injured until at least September while, more short-term, Phillips could be suspended for the first three games after his Wembley red card and Jon Russell is set to miss at least half of pre-season playing for Jamaica at the Gold Cup
The majority of signings are likely to be within the club's usual policy of bringing in young talent.
ANDERSEN A CLASS ACT
It is difficult to recall any Barnsley players who have improved as much during their time at the club as Mads Andersen, or many who leave for another club with as many well-wishes from supporters.
The Danish defender has been a model professional and superb servant during his four years at Oakwell, with the emotional goodbye video released this week after moving to Luton Town further cementing his hero status with the fans.
After signing in 2019 as a 21-year-old, and being thrown into a back four of a similar age in a side struggling with the brutal Championship, it was inconceivable that he would become the non-British or Irish player with the most appearances as well as club captain and a consistently excellent performer. He was helped at first by the break for Covid-19 then playing behind closed doors, after fans had barracked him for a series of costly mistakes which saw him dropped just before lockdown in 2020. The presence of Michael Sollbauer and then Michal Helik alongside him must have also helped.
Andersen has blossomed into an outstanding defender – excelling as the Reds almost reached the Premier League in 2021 then, after being injured for much of the following relegation season, earning a move to the top flight after being far too good for League One in 2022/23.
He will be difficult to replace but, with a reported £3million coming in for him, the Reds have some money to unearth another gem.