CALLUM Simpson moved a step closer to his dream of fighting for a title at Oakwell next summer with a 12th professional victory.
The 26-year-old super-middleweight from Barnsley won on points against durable Scotsman Boris Crighton at the Manchester Arena on Saturday.
He remained unbeaten as a professional and collected a second win since signing with Sky Sports and promoters BOXXER.
Simpson is hoping to fight for an English title in the next year.
He told the Chronicle: "My promoters are very keen for me to headline a show at Oakwell. It's just a case of building my profile and my following.
"If that happens, and I keep winning, then I am hopeful I will box at Oakwell next summer. There is definitely potential for it.
"The dream would be if the team have just won promotion then I can fight at Oakwell soon after."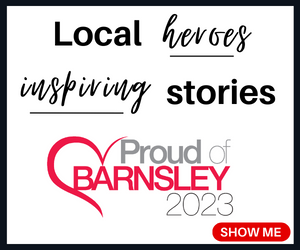 Simpson was backed by hundreds of Barnsley people as well as Reds players Josh Benson and Liam Kitching, with the latter travelling over from the pre-season friendly at Worksop and arrived in time for the fifth round.
"Everyone said how loud the crowd was for me.
"I sold just over 300 tickets myself and the BOXXER team were saying they could see where people bought tickets on their website from and a high proportion were from Barnsley.
"It's a great feeling that the town is getting behind me."
Simpson's next fight is due to be in early September but it is not yet clear who he will face and if it will be for a belt.
"The landscape has changed so much. It would have been Zak Chelli for the English title but he lost on Saturday.
"He said he was happy to fight at Oakwell. We had verbally agreed it.
"It's a bit early to know what is next. I want an English title fight in the next couple of fights, but boxing is a business with a lot of politics and it's all not up to me."
Simpson was given the decision by scores of 99-92, 97-93 and 99-91.
He had won his previous nine bouts by knock-out, mostly in the early rounds.
"It was a good fight and I learned a lot.
"There were plenty of boxes ticked.
"It was a my first time being cut – I got cut in the second round from a clash of heads.
"It was my first ten-rounder, I showed good stamina and finished strong.
"I got caught with some good shots and showed I could take them.
"It was important to answer some questions.
"I rushed it a bit and smothered my work sometimes, but there are a lot of positives.
"That fight has set me up perfectly for hopefully some big fights to come."